Hits: 1841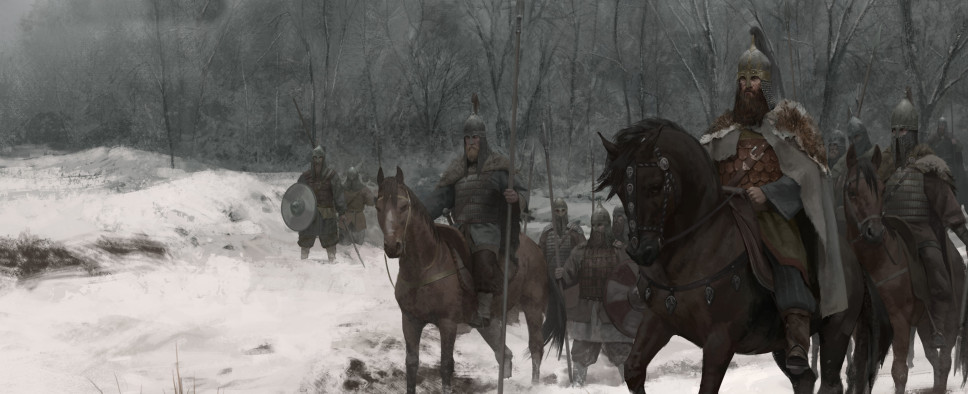 In order to celebrate the game's full release, TaleWorlds Entertainment has put together a special Digital Companion for Mount & Blade II: Bannerlord. Those of you who purchased the game prior to the Companion's release should get it for free, otherwise, you can buy it as a DLC priced at $9.99 or your regional equivalent.
This unusual piece of DLC features an interactive map of Calradia, an audio story book, the game's soundtrack, and a bunch of concept art. Here are some additional details:
Warriors of Calradia,

We are happy to announce the release of Mount & Blade II: Bannerlord's Digital Companion as well as its Digital Deluxe Edition, which consists of both the game and the new application.

The Companion includes a beautifully illustrated and voiced story journal, which explores the world of Calradia from a new perspective. Inspired by Marco Polo's and Ibn Battuta's travel books, it follows the journey of Asoios across Calradia, a scribe tasked by Istiana with travelling the lands and reporting his observations to her.

A hand-drawn map of the game world with many little details and a selection of concept art for every culture will allow for your own exploration as well. Coupled with pictures of the development & developers, these offer a glance behind the scenes of the creative process that brought forth the acclaimed and long-anticipated sequel to Warband.

Finally, the application includes a collection of the game's music that you can listen to while exploring the content.

In celebration of our recent launch and as a thank you for your support throughout the early access, we are gifting the Companion to everyone that has purchased the game on PC up until this time.

Going forward, the Companion will be available for $9.99 /€9.99 and the Digital Deluxe edition for $59.99 /€59.99 - though there will be a launch discount of 30% on PC and 20% on consoles during the holiday season (until January 5th).

On Steam and GoG, owners will be able to select the Companion from within the game's launcher. If you purchase it on Epic, Windows Store or consoles, it will appear as a separate application in your library.

The Digital Companion texts are fully localized to all the languages available in the game.

We hope that you will enjoy our (slightly premature) Christmas present and are looking forward to seeing you in our next development update!