Hits: 615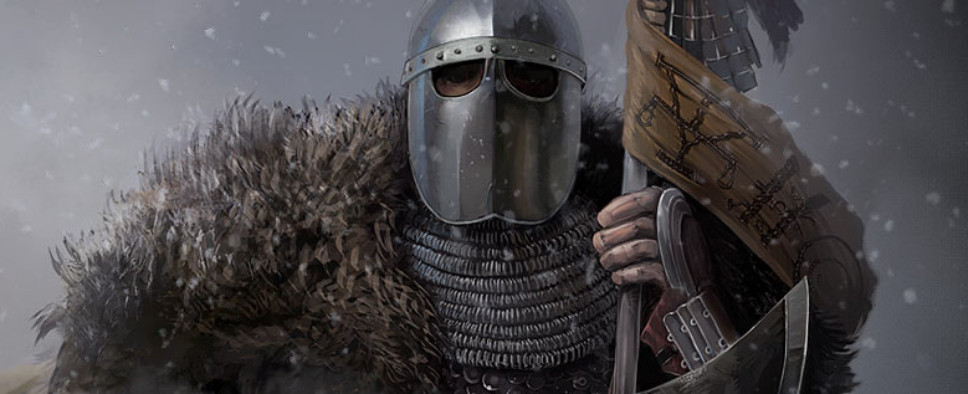 Following more than two years of early access, TaleWorlds Entertainment's sandbox RPG Mount & Blade II: Bannerlord is now officially released. Priced at $39.99 or your regional equivalent, the game is now available on Steam as well as both Xbox and PlayStation consoles.
The release version promises a great deal of quality of life improvements, assorted balance tweaks, and more content, while the developers intend to keep adding more stuff to the game in the future.
You can find the full patch notes over here, and watch the final early access update below:
Here's some additional information:
Greetings warriors of Calradia!

We're thrilled to announce the official release of Mount & Blade II: Bannerlord on PC and consoles (PS4, PS5, Xbox One, Xbox Series S, Xbox Series X)!

Bannerlord first set off on its journey back in 2012 when it was announced some two years after the launch of its predecessor Warband. And while the company was much smaller in these times of yonder, from the start, everyone poured their hearts and souls into creating a medieval sandbox that would offer players many hours of joy.

We're immensely proud of the whole team - past and present - that worked together on the title and will continue to do so into the future as we develop the features and changes mentioned in our Release Plans post.

We're just as much grateful to our community that supported us throughout the early access period, providing feedback and suggestions that indubitably helped us create a better game. It was a pleasure to meet you at events like Gamescom and PAX over the past years, joining in what we all care about - the games we make and the people playing them.

The last few weeks were exciting, not just because they were leading up to release, but because they saw the arrival of eagerly awaited features like custom servers, multiplayer modding, and the steam workshop. It should come as no surprise that our talented community of content creators and event organizers wasted little time putting these to good use. Many mods are now available at the click of a button while multiplayer events are pushing past boundaries - with the most recent one this Saturday peaking at over 500 players on a single server.

Keep an eye on this board if you would like to participate in some of the upcoming tournaments & events.

Those of you following our steam beta news (or even playing it) already know that we have been working on additional content updates to accompany the launch. With today's release, we are sharing these - and some extras - with everyone. You can find all the details in the patch notes below. You can also watch our latest development update video that recaps some of the recent changes.

Finally, we would just like to once again thank everyone that has accompanied us during the early access as well as everyone that is going to join us for the next part of the journey. Whether you are new to the franchise or an experienced veteran, we hope that you will enjoy Bannerlord.
And the game's description:
The horns sound, the ravens gather. An empire is torn by civil war. Beyond its borders, new kingdoms rise. Gird on your sword, don your armour, summon your followers and ride forth to win glory on the battlefields of Calradia. Establish your hegemony and create a new world out of the ashes of the old.

Mount & Blade II: Bannerlord is the eagerly awaited sequel to the critically acclaimed medieval combat simulator and role-playing game, Mount & Blade: Warband.

Create and develop a character that matches your play style as you explore, raid and conquer your way across a vast medieval sandbox where no two playthroughs are the same.

Raise armies, engage in politics, trade, craft weapons, recruit companions and manage your fiefdom as you attempt to establish your clan among the nobility of Calradia.

Command and fight alongside your troops in first- or third-person in huge real-time battles using Mount & Blade's deep but intuitive skill-based directional combat system.

Put your combat prowess to the test against players from all over the world in multi-player PvP, including ranked matchmaking and casual game modes, or host your own server with the Mount & Blade II: Dedicated Server files.

Customise the game to experience an entirely different adventure using the Mount & Blade II: Bannerlord - Modding Kit and share your creations with others through Steam Workshop.