Hits: 528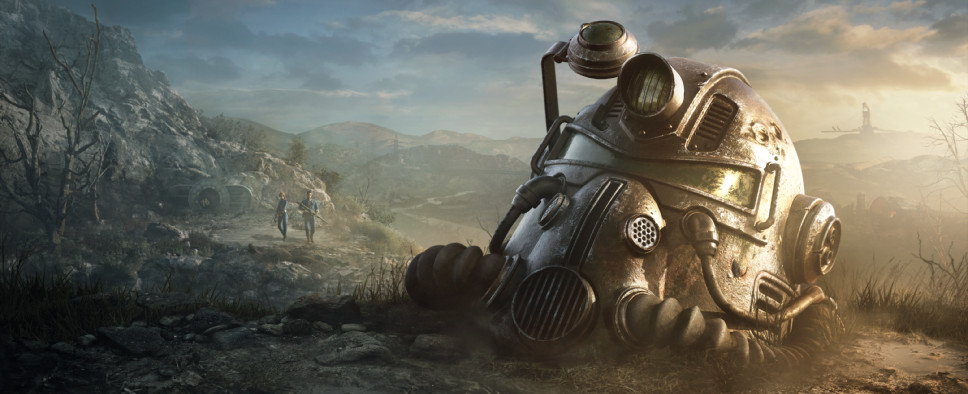 Nuka-World on Tour is the latest content update for Bethesda's multiplayer survival RPG Fallout 76. Featuring fresh content, minigames, in-game events, and quality of life updates, this Nuka Cola-themed update is accompanied by a new Nuka Cola-themed progression season.
Check out the official launch trailer:
And here are some extra details:
Nothing beats the irradiated Appalachian heat like an ice-cold Nuka-Cola! (Just don't forget to save that bottlecap for later.) Whether you prefer the classic taste of our original formula or one of Nuka-Cola's many other flavors like Cherry or Quantum, we welcome all comers to join us on the road for Nuka World on Tour.

In collaboration with Fallout 76, Nuka-Cola is pleased to present this all-new update for the game, available now for FREE for all players!

NUKA-WORLD ON TOUR COMES TO APPALACHIA

Nuka-Cola's touring extravaganza of refreshment, Nuka-World on Tour, brings all the excitement of our Nuka-World theme park on the road! With the Nuka-World on Tour update, we've set up a complete carnival for all to enjoy, complete with carnival games, a trading post, prizes to earn and even three new Public Events!

Come visit our travelling gunslinger Gunther for the Most Wanted event and play out a Wild West-style robbery and shootout, say hi to our mascots Bottle & Cappy and Spin the Wheel, a game show event where contestants survive a gauntlet of challenges, decided by chance! Finally, take a romantic stroll down the Tunnel of Love to assist our lovely Mr. Lovely in repairing this fairground standby. Don't worry, there's probably nothing living in those tunnels.*

Complete these Public Events to earn thirst-quenching rewards, including new weapons, clothing items, C.A.M.P. decorations and more! That's not all: We invite all Nuka-World on Tour guests to try their luck at theCappy's Nukac-Cade, where players can compete in carnival games for high scores and prizes, including their own version of our Nuka-Cade games to enjoy at home in their C.A.M.P.s!

Finally, our most intrepid guests can challenge the Ultracite Titan, a humongous monstrosity burrowed deep beneath the fairgrounds. Reports claim the Titan is the largest Region Boss yet seen in the wilds of Appalachia, but great rewards (and bragging rights) await those who can topple this gargantuan beast.*

* Nuka-Cola Corporation is not held liable for any and all injuries incurred while visiting Nuka-World or its sister operations.

SEASON 11: NUKA-WORLD

Nuka-Cola is also a proud sponsor of Fallout 76's latest Season! Acquire S.C.O.R.E. and unlock rewards in Season 11: Nuka-World!

Explore an all-new game board inspired by our flagship Nuka-World park and earn Atoms, C.A.M.P items, clothing, cosmetics and more just by playing Fallout 76! Additionally, active Fallout 1st members can unlock exclusive rewards – including S.C.O.R.E. boosts that last for the duration of the entire Season! Learn more about Fallout Seasons here.

AND MORE!

Our Nuka-World on Tour update also comes with a new quality-of-life feature no C.A.M.P. enthusiast should be without: free camera controls for building! That's right, just press a button in building mode and you'll be able to explore your construction space freely without worrying about gravity, walls or other such physics nonsense.

We're also granting an all-new feature for active Fallout 1st members: the Ammo Box! Available in this update for no additional charge, Fallout 1st members can now store unlimited ammunition (with the exception of Plasma Cores and Fusion Cores) for safekeeping, much like the existing Scrap Box feature we currently offer Fallout 1st members. Learn more about Fallout 1st here.