Hits: 479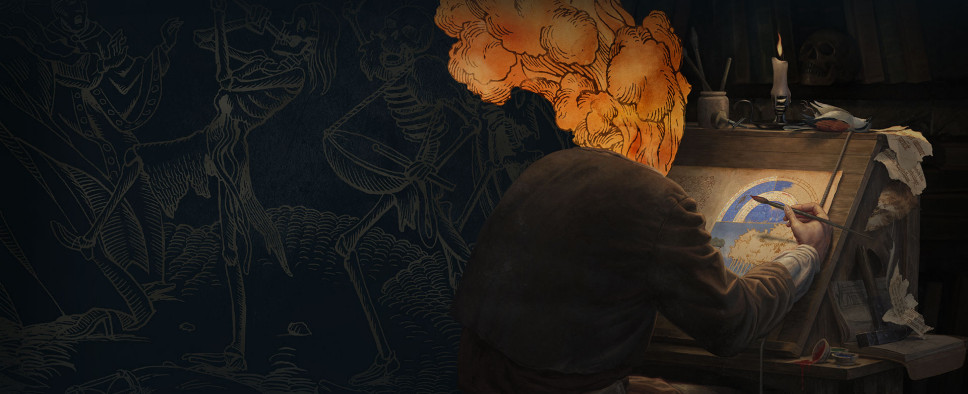 If you wouldn't mind knowing more about Obsidian's historical narrative RPG Pentiment ahead of its November 15, 2022 release, you might want to watch this behind the scenes video where the game's developers talk about its story, visual style and mechanics:
And then you should also familiarize yourself with the game's Steam page and its official description:
From Obsidian, this game is a historical narrative-driven game focusing on character development, heavily stylized art, and choice-driven storytelling in early 16th century Bavaria. Players will play as Andreas Maler, a clever illustrator caught up in a series of murders in Tassing and Kiersau Abbey over the course of twenty five years. Players will be responsible for conducting their own investigation to decide the fate of the community, but each decision will have lasting consequences and inexorably draws Andreas closer to the center of an underlying conspiracy.

Illustrated world

Experience 16th century Europe as the master artists of the time saw them. Art inspired by great illuminated manuscripts and the earliest printed books becomes a living, breathing world in Pentiment.

Uncover mysteries

Choose different academic and social backgrounds and meet a colorful cast of characters as you discover the stories and secrets that lie within the small Bavarian town of Tassing and nearby Keirsau Abbey.

Impact a changing world

In an era of great religious and political change, each decision you make can have a profound impact on the community's future. Find your own way through this turbulent time and see the consequences of your choices play out over generations.