Hits: 333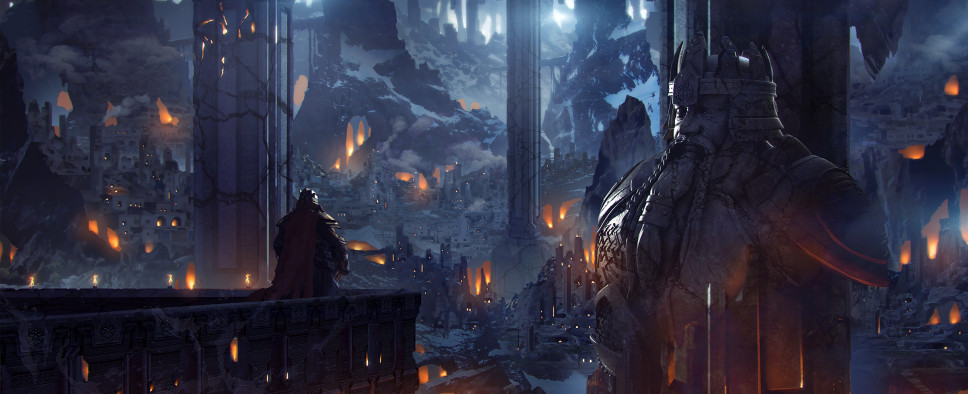 This here development update for Alaloth: Champions of the Four Kingdoms directs us to the latest hotfix for the game, talks about some upcoming bigger updates, and recaps the team's experiences with a couple of recent video game award shows.
Check it out:
Hello Champions!

As we already said in our Discord server, we are finally back in action after a crazy October! Last month has been full of meetings and we have been busy with a relocation in the UK [not moving the studio, just opening a new office here!]. The team in Italy worked hard during this week and we've just released a new patch, so check the latest changelog and download the latest version of the game which is full of quality of life fixes and some new cool stuff to check. We have to say that we are a bit late with the plan. It's not about contents, everything is almost ready, but we've realized on the way that splitting updates on the way is not the most convenient thing to do at the moment, considering what's happening around us. Time ago, we sat down and decided to go on with small updates adding locations, quests, chars almost on weekly bases. We tried to work like this but we decided to revert and go big with a massive patch expanding the world map and including all the changes announced a few weeks ago. Again, nothing to be worried because nothing changes for the long term, but we really understimate what was happening around us and we already knew that development is not about coding stuff only and communicate things properly is pivotal. Even if we are looking for new people to join us, our team stays super small and business related stuff took 100% of the time of the people usually taking care of this [Alberto. Me]. We apologize for this but it is how it works. We literally didn't have time to sit and write down stuff: flights, trains and meetings in four different countries drained our energy. Not whining, all has been great but still a lot of work to do! At some point we've announced that we were running for the Indie Development Awards at Game Connection and we are proud to announce that we've won Best Hardcore Game! Game Connection is one of the most important business event in the world and we love celebrating such an important achievement.

Game Connection has been a RL event of course but it was not the only one we were attending last week. Just a day before the kick-off in Paris, we've received other amazing news from the US, with five awards won at Nyx Game Awards, PC Game category. Alaloth has been awarded as:

Best Indie Game
Best Gameplay
Best Visual Art
Best Role Playing Game
Best Game Direction [lovely personal achievement]

Past editions celebrated games like Dying Light 2 Stay Human, The Last of Us, It Takes Two and many others, no need to say how much we are happy of this. All of this is a breath of fresh air for us, after the storm we've gone through before the release. We are still giving 110% to improve the game, with new features, balancing and all the adds we've promised.

Right now, we're putting together the new locations and yes, we are a bit late as already explained, but of course what will be delivered will be way bigger than expected and way bigger than what we've announced, with way more contents available than originally scheduled. So, yes, Rockstarn, Arrowtooth, Mountain's Hands and Fal-Thalas but even Windscar [a new city in Edherest] and Na'Sharak [an orcish port close to Vokhen-Mahl]. And a few secondary locations filled with quests and new NPC. We've finally defined the new FA as well, with new bosses from The Spectral Circle and other vicious creatures from the abyss. And much more, details to follow! Can't wait to see you playing and get new feed on the balancing.

Share the love and stay tuned!