Hits: 423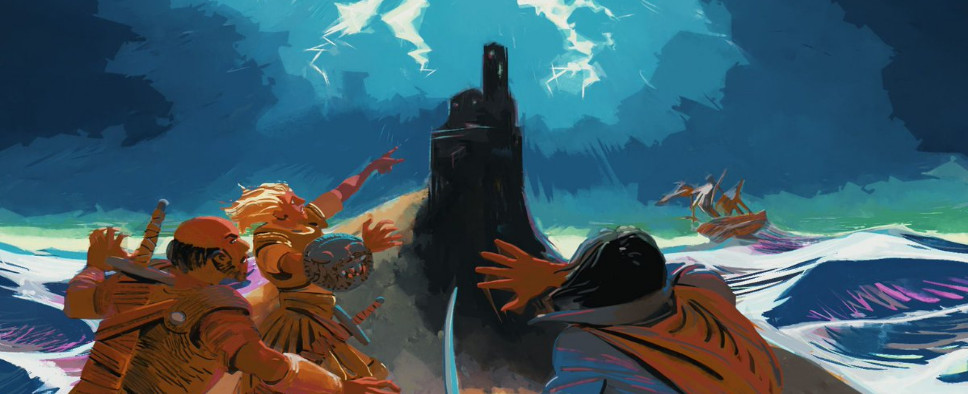 Scape-IT's retro RPG SKALD: Against the Black Priory is participating in the latest iteration of Steam's Next Fest, and as a result, you'll be able to play an updated SKALD demo through October 10, 2022. The developer blog post that shares this bit of news also brings us some game art and a general progress update.
So, here's where the game currently stands:
—Development—

All the following updates are featured in the new demo.

Inventory

Inventory system has gotten a huge update where I converted it to the new UI system. It's far from done but it's still a huge update! It looks a bit noisy, but I promise it plays well and feels snappy and responsive.

I'm also going to do more tooltip stuff where you can hover over stats on the different character sheets for explanations etc but didn't have time to do that as fully as I wanted for the demo so you'll have to wait a bit to see that feature in action.

Crafting Confirmed!

Yup! I put crafting in the game! For now you can cook stuff and there are just four recipes. The system of course still needs polish as well but it's technically sound and I love it.

I'm going to delve deeper into crafting and consumables in an upcoming devlog when I'm less sleep deprived. Stay posted!

Stealth

Stealth was very wonky in the prologue. Who knows how it even worked! I've updated it now to a more active system, where you can choose to enter "Stealth Mode" Your model then goes transparent and your see a stealth meter. As you move around the meter drains. Having a high stealth skill, wearing light armor, sticking to shadows etc, all influences how fast your stealth meter drains.

All in all it works really well for all it's simplicity and I'm pumped to see the hijinx it will lead to in the final game!