Hits: 613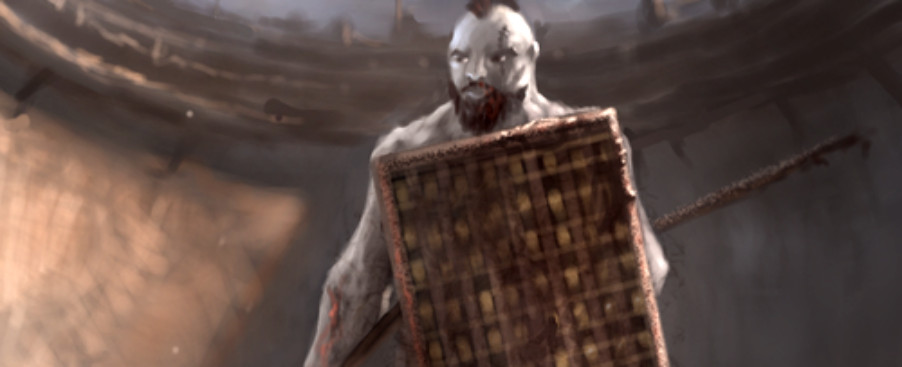 The latest Kickstarter update for Knights of the Chalice 2 reveals a total of 60 new feats that's recently been added to the game. It also takes a quick trip into the uncanny valley of AI art and mentions some personal stuff.
The link above has all the feats and the latest patch notes, and here are the opening text bits:
Hello everyone! The latest version of KotC 2 is version 1.47. It can be downloaded here for both Windows and macOS. It can also be downloaded on Steam and GOG.

In the past month, I've been focusing on the implementation of new character feats: epic feats and standard feats. I've added 18 epic feats for characters that have reached level 20 and above, as well as 42 standard feats. I've also fixed a number of bugs and issues in the game.

Recently, I spent time learning how to add graphics from AI-based image generation website www.dezgo.com into Campaign Cartographer 3+. See the previous Kickstarter update to learn more about Dezgo. Afterwards, I was able to make a nice isometric dungeon map using the new assets. Here's a sample picture of the new dungeon map. I'll post more pictures in the next Kickstarter updates.

See below for some images created using Dezgo. While I had to rework the Red Dragon and the Golden Idol in Photoshop, the other images are pretty much unchanged.

Sadly, it is again a difficult time for me as my brother is again giving me a hard time and driving me crazy. I'm hoping that the family home inheritance matter will finally be sorted out by a judge in six to nine months. Once that is done, I should have a lot more freedom to invest funds into the improvement of the game and upcoming modules. That will also give me a lot more peace of mind. I'm really looking forward to that. Until then, I'll just have to cope as best I can.

Now, let's review the feats that were implemented into KotC 2 in September 2022. I have just updated the webpages for the various character classes and general feats, so you can also read the feat descriptions on the website now.