Hits: 293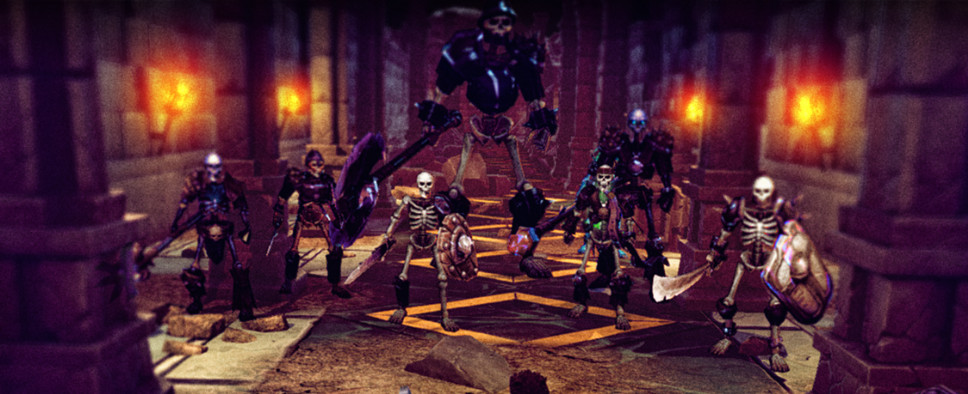 With Tiny Trinket Games planning to launch their tactical RPG Zoria: Age of Shattering into early access in early 2023, they're now looking to get some extra funding through Kickstarter. Running between now and October 20, 2022, the campaign is seeking a total of $34,882, and if you're unsure if you should support it, there's now a free demo on Steam.
Here's the Kickstarter trailer:
And some info about the game:
Zoria: Age of Shattering is a classic tactical RPG with fluid turn-based combat, outpost, and followers management.

Lead a team of four heroes with their unique skills and perks. Every team member contributes to battles undertaken in the fantasy world of Zoria. The expansive land is filled with magic, ancient history, tumultuous politics, and countless mysteries waiting to be solved by your party.

Remember, the success of your mission depends not only on your strategic thinking or the strength of your weapons. It's all about the party's condition - resting and crafting are crucial mechanics of the game. So, tell me, stranger... Are you ready to embark and conquer?

If you back the project on Kickstarter, when the campaign ends, you'll get a backer's exclusive extended demo, which includes an extensive quest with two new vast levels to explore and a horde of enemies to slaughter.

Game Description

Since the beginning of the game development, we wanted to merge distinct aspects of classic RPGs in combination with the dynamic approach to turn-based combat. Indeed, we are big fans of team world exploration, such as in the phenomenal Divinity: Original Sin 2 or World of Warcraft. To spice things up, we have created a fusion of this classic genre along with combat mechanics similar to Gears Tactics or the X-COM franchise. Turn-based combat with the possibility of using your environment can be liberating or torment for you.

World of Zoria

Following almost two centuries of peace and prosperity after the conclusion of the Great Fiends War, the Kingdom of Elion finds itself again in chaos. Take on the role of Andar Witherell, a young and ambitious Captain who quickly advanced in ranks due to a mix of smartness and opportunism. You were assigned to your next task by none other than the War Chancellor. Your task is simple. Gather the best warriors and mages, and form the team that will liberate the Kingdom under your leadership. Take part in the preparations of the Elion's Last Stand, but war is not the only danger waiting for you…

Squad-based RPG

Speaking about your companions, we have nine classes on the roster. Pick your favorite ones based on past experiences in other RPG games. Will creating a hybrid team be a good solution?" It really depends on your decision and fighting style. Remember, you can have up to four squad members at a time. It can't be too easy in the beginning, can it? You'll start your journey solo with the opportunity to find plausible companions as you play through the story. As it's an RPG, you have access to the skill tree. Allocate your skill points to equip your warriors with powerful perks, deadly spells, and effective buffs.

Combat

No hexes. No squares. Zoria is a fast-paced and fluid turn-based combat in a dynamically changing environment. Without a doubt, you have to keep a close eye on your surroundings. Use it to your advantage to set a trap for the opponent, but also be careful.

The unexpected close call can trigger combat, and your enemy can block your position, thus dramatically changing the dynamics of the battle. However, if you are a tactician and can plan your steps forward, even a stronger creature will not be able to knock down your party.

Base and Follower Management

Plan your expedition, and send selected party members on an autonomic mission (in which you won't participate but will receive what they find and the experience they gain). Collect the resources, and make changes to your squad, so the skills of individual members match the task ahead of you.

With that introduction, we welcome you to your HQ – The Outpost. The base may be regularly updated by unlocking new wings to the buildings, and it will be rewarded with either resources, quests, or items. Different buildings will have different numbers of available upgrades.

Crafting

Crafting is an essential part of the game. Almost every item and herb you can find on your path can be helpful to you for making new weapons, armor, or potions. Put the new, shiny armor on, brag about your new wand among the order of mages, or sell unnecessary junk at the blacksmith. Live like a vassal... at least for a while.

"Before you go further, you need to gather the team," - says the classic Baldur's Gate quote. The very truth, but in Zoria, in addition to the team, you need rest, so take a flint in your hand and set up camp. Get some rest between battles to get some buffs and eliminate fatigue. And trust me, craft some more potions for the upcoming ones; it will save your life. Period.

Class-based Accessibility

During the quests, you will often find yourself in seemingly inaccessible places. Take your time to build a composure that will maximize the squad's efficiency and explore these places as each team member has unique abilities which may help you access them; who knows what you can miss in the dark corners of Zoria's world? A little tip in advance: Battle Clerics can interact with Shrines of Nerdalye to replenish the party's health.