Hits: 343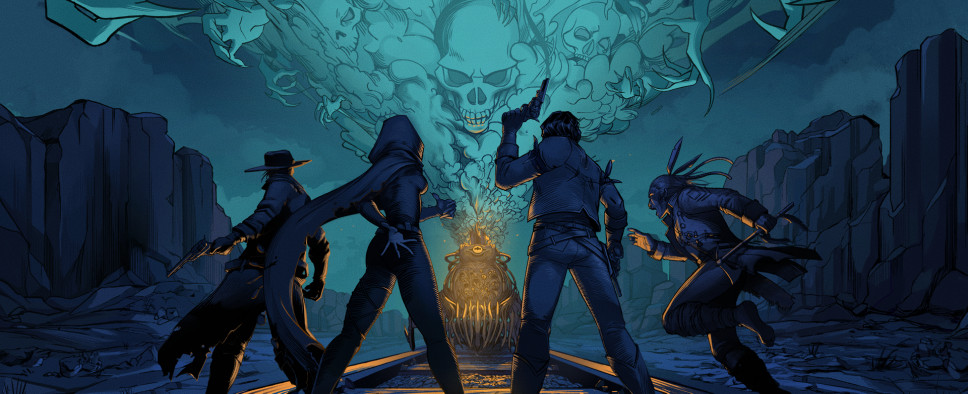 Following the recent launch of Hard West II, Ice Code Games brings us this Steam announcement outlining some upcoming updates for the game. In the short term, the developers are looking to deal with some crashes and performance issues, improve the game's translations and voice overs, and address a few balance issues.
Here are some additional details:
THANK YOU!!!!!!!!!!!!!!!!!!

We are truly overwhelmed by your positive reception and support of Hard West 2!

Thank you for all the support, feedback, reviews and most importantly the trust that you've shown us as a team. We're blown away to have managed to reach the #1 Global Best Selling Game spot on Steam and also to have the #1 most watched stream yesterday. None of this would have been possible without the support of every one of you, so we just wanted to take the time to properly thank you!

We are thrilled to hear you're enjoying the game and the experience that it offers. Of course, this is just the start though, as we're committed to continuing to improve the game and making it a better experience for everyone. We aim to do this by addressing all of the feedback that we receive on Steam, social and Discord which highlight issues that detract people from enjoying their time with Hard West 2. We believe that the best way to do this is to be transparent and clearly communicate with players on how we're planning to improve the game moving forward. So consider this the first step on this journey and us opening up the direct dialogue with all of you.

We hear you loud-and-clear on the need to lower the overall loading times. The upcoming Patch Number 1 should address issues on PCs using 8GB or less RAM and mitigate issues in longer sessions. It's scheduled to be released later this month and we already have the list of critical issues that it will certainly address. We want to take the time to communicate how this patch will improve the game, so we created the image below which outlines the patch highlights[...]

This is of course just the highlights though and we want to hear from you what else we can do to improve the game. So tell us what other fixes and improvements you would like to see in the near future for Hard West 2? Let us know in the comments or Steam discussions HERE!

So far we have only talked about the upcoming patch and game issues, but we know that some of you are experiencing problems which exist beyond just the game. Here are the main two that we wanted to call out

Deadman's Gun Delay: We know that most of you want the Deadman's Gun and we can't wait to get this in your hands. Unfortunately, we're still waiting for Steam to deliver the keys for this item so that we can start distributing it, but we're in constant communication with them. So we can guarantee that it's coming, but it just took a bit more time to arrange than we would have liked. But rest assured that it will be with you shortly and thanks so much for your patience! Sign up HERE.
Demo Save Issues: We have already posted this in the forum, but we wanted to go out of our way to communicate this again. Please DO NOT play from your Demo save. We don't recommend using the old saves at the moment, even if the game recognizes them. We have some users reporting that it might cause problems later on and have reported that the game goes back to the beginning in some cases. This is true for all demos as games update upon launch and we're limited to how we can address this. So to ensure that you enjoy the best experience with the game, do not use your demo saves.

Once again, all of this is just the beginning though, so please don't hesitate to tell us what you would like to see improved and where you would like to see the future of Hard West 2 to go. We want to make sure you're happy with the game and it becomes one of your favorites.

Thanks again for your support and let's talk!