Hits: 210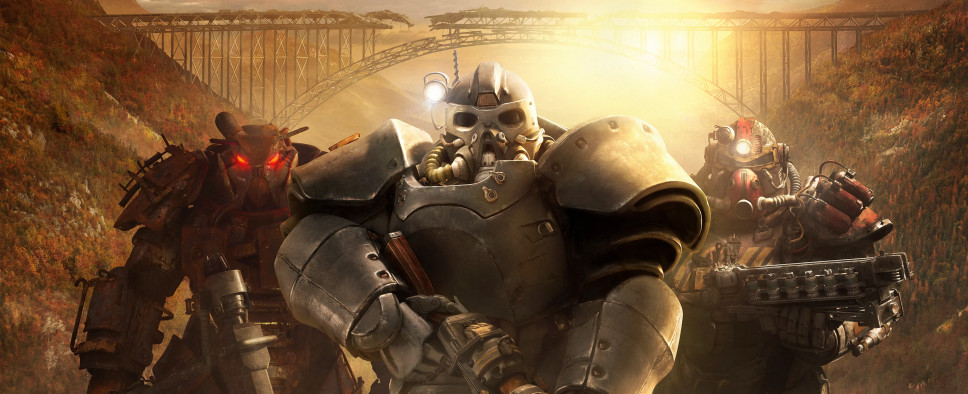 The latest developer update for Fallout 76 brings us a trailer for the game's new progression season, highlights the ongoing Mothman Equinox seasonal event, mentions some new content you can now explore on the game's Public Test Server, and more.
Here's the trailer:
And the text bits:
Welcome back! This week, we're sharing a new trailer video for Fallout 76 Season 9, which kicked off earlier this month with our Test Your Metal Update. We've also got details on the ongoing Mothman Equinox Seasonal Event, an update on our plans to add The Pitt Mission 2 to the Public Test Server, and information on Double Mutations in Daily Ops this weekend. Read on to learn more.

WELCOME TO DREAD ISLAND!

In case you missed it, we kicked off Fallout 76 Season 9 with our Test Your Metal Update earlier this month. If you've been away for a while, or you'd like a rundown on what's new this Season (including the newest set of rank-up rewards) then be sure to check out our Season 9 trailer above.

THE MOTHMAN EQUINOX IS HERE!

Until July 12, the Wise Mothman is gracing Appalachia with its presence, and "The Enlightened" have arrived in Point Pleasant to welcome the mysterious cryptid home. Head to the Mothman Museum and speak with Interpreter Clarence every hour at the top of the hour to begin the Mothman Equinox Seasonal Event. There, you will band together with other Dwellers and The Enlightened to perform a dark ritual, fight off rival Mothman Cultists, and earn the Wise Mothman's favor. If you're successful, you'll earn some XP, loot, and themed rewards.

As you explore Appalachia while Mothman Equinox is live, you will also encounter Cultist High Priests. Take them down for more chances to earn Mothman Cult themed rewards, but watch out for their shadow creatures!

The Mothman Equinox event began earlier this week, and it will last until 12:00 p.m. on July 12. Be sure to cobble together your favorite cultist attire and head to the Mothman Museum by then to join the fun.

In case you missed the last Mothman Equinox event, you can find a full rundown in our previous patch notes.

"FROM ASHES TO FIRE" COMING TO THE PTS

If you play Fallout 76 through Steam and you haven't had the chance to join us for Expeditions playtesting in the Public Test Server, then right now is a great time to jump in, because we're gearing up to add our second Mission to the Pitt, called "From Ashes to Fire," to the PTS later today.

In addition, our previous update for the PTS brought improvements and fixes based on community feedback and bug reports, greatly increased Legendary Scrip and Vault Steel counts in the Purveyor's inventory, and added Legendary Exchange and Gold Press Machines to the Whitespring Resort. We've also enabled the Meat Week Seasonal Event following a round of bug fixes, which we plan to bring back to the live game later this summer.

Keep an eye on our PTS Update Log on Fallout.com and join our PTS channels in the Bethesda Studios Discord to catch the details as soon as Mission 2 goes live.

DOUBLE MUTATIONS, DOUBLE THE CHALLENGE

So, you've been taking down Cultists left and right during Mothman Equinox, conquering the Super Mutants during Eviction Notice, busting up the bots during Test Your Metal, and you're looking for a bit more challenge. We've got you covered with Double Mutation Daily Ops all weekend long!

Starting at 12:00 p.m. ET today, enemies in Daily Ops will become twice as deadly with unique combinations of two Mutations. In exchange for your efforts, you will earn double the XP during all of your Daily Ops runs and additional rolls on currency rewards. Grab your squad and your gear, because Double Mutations will only last until 12:00 p.m. ET on Monday, July 4.

Until next time, we'll see you in Appalachia.