Hits: 517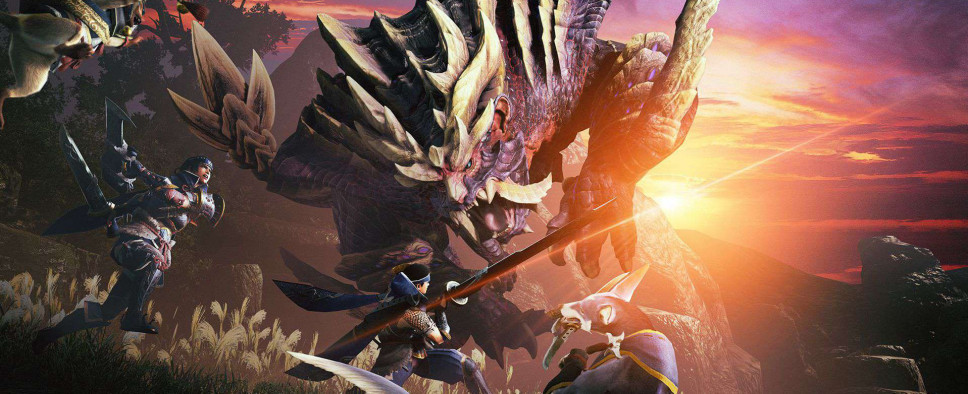 The Sunbreak expansion for Capcom's co-operative action-RPG Monster Hunter: Rise is scheduled to go live in less than two months, on June 30, 2022. With that in mind, we're treated to a new digital event highlighting some of the new monsters, features, and content the expansion is going to introduce.
Check it out:
And here's a convenient text recap:
More monsters, more action and more features were revealed in today's Digital Event. Here's a recap of the main announcements:

With Monster Hunter Rise: Sunbreak just over the horizon, more threats to Elgado and the Kingdom start to reveal themselves. Thankful, new hunting techniques and allies will aid you in your journey.

By the way, today's Digital Event was presented by game director Yoshitake Suzuki so if you want to catch the full presentation in video form, you can watch the archive below. Otherwise, keep on reading for the text recap.

More Monsters

Steel yourselves for a dance of a thousand blades with Seregios. This Flying Wyvern can detach and send razor-sharp scales flying in the direction of its prey… afflicting them with the Bleeding status ailment for a painful death of a thousand cuts.

Bundle up and stay frosty when you face the Aurora Somnacanth, a subspecies that evolved to conjure up chilling breaths and take control of ice.

Magma Almudron trades its signature mud manipulation tricks for molten lava. As usual, keep maximum awareness of your surroundings if you want to survive this hunt.

The Guild is also now able to share more insight on the mystery of Malzeno. Some of its power is derived from the malicious Bloodblight it can inflict on its enemies. Hunters, take extra caution when facing this Elder Dragon and don't let it bleed you dry…

More Action

With new monsters and subspecies looming on the horizon and returning monsters displaying a more varied set of attacks and tricks, you'll need to be ready for every possible situation. Introducing the new Switch Skill Swap technique.

In Sunbreak, you'll be able to assign individual Switch Skills to two groups: Red Swap Scroll and Blue Swap Scroll. This will allow you employ a wider variety of attacks and abilities during your hunts. This will be very handy when hunting multiple monsters in one quest, or if you want to try out a new Switch Skill without giving up an old favorite in the same slot.

For example, when playing Sword & Shield, you would normally have to choose between "Windmill" and "Metsu Shoryugeki". Now you'll able to assign "Windmill" to one of the Swap Scrolls and use for safely dispatching a pack of Boggi, then quickly swap to "Metsu Shoryugeki" to counter-attack one of Garangolm's jump attacks.

Speaking of weapon combat, we'll be showing off some examples and new tricks you can pull off with each of the 14 weapon types starting next week on May 16th. So make sure you're following the @MonsterHunter social channels and subscribed to the Monster Hunter YouTube channel to be among the first to see what's coming up.

More Features

In your journey through Sunbreak, you are not alone!

In addition to the standard selection of single player and multiplayer quests, we're introducing Follower Quests. This curated selection of quests lets you take on some fearsome monsters with a bit of extra help: familiar faces from Kamura Village and Elgado Outpost.

We've already had Hinoa and Minoto join us briefly during Rampage Quests, and we've been seeing Dame Fiorayne show off her Sword & Shield skills throughout various teasers… but with Follower Quests, we'll be able to see them in action throughout an entire hunt! Other characters will be able to join you as well, but we're keeping the final list under wraps for now.

More Content

Looks like we're not done talking about guest characters, huh? Everyone's favorite donut-loving Felyne and self-proclaimed hero, Navirou, is sneaking his way into Monster Hunter Rise: Sunbreak, in the form of a special layered armor costume decked out with fun custom animations and expressions! Look at him!

That's all for today's Digital Event. Our confirmed monster tally continues to grow with Malzeno, Lunagaron and Garangolm leading the charge as the fearsome Three Lords. Stay tuned for more updates as we get closer to launch, on June 30th. In the meantime, check out this quick Garangolm Gameplay video we released last month[...]

Happy Hunting!