Hits: 402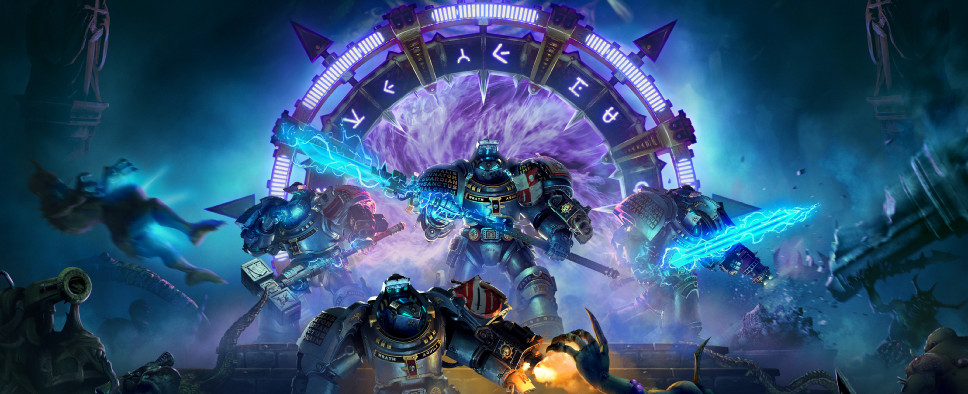 Having launched Warhammer 40,000: Chaos Gate - Daemonhunters last week, Complex Games now brings us this here Steam announcement that acknowledges some performance-related issues and promises to deal with them in future updates. And then, this announcement talks about how it may not have been the best idea to lock certain in-game items behind watching Twitch livestreams, and as a result, these items will be made available to everyone.
Here's more on that:
Performance issues

Ave Imperator Force Commanders,

Warhammer 40,000: Chaos Gate - Daemonhunters is now live! We are enjoying watching you take the fight to the forces of Chaos, be that crushing cultists and heretics with Nemesis Force weapons or sending Plague Marines, unwise enough to be found on bridges to their doom, with a well-placed frag grenade.

We are aware that some Force Commanders have been experiencing performance issues, our QA and dev teams are hard at work investigating all the reports and we will have updates to help resolve these issues very soon.

We know it can be frustrating to encounter an issue and we want to ensure you have the best possible experience when banishing the foul abominations of Nurgle back to the Warp. If you run into a bug or performance issue please can you raise it by either visiting our Issue Tracker or by using the Report option in the game Settings menu.

We are reviewing all your reports and feedback so do please keep them coming. We look forward to sharing our updates with you soon!

Update on Twitch Drop Items

Ave Imperator Force Commanders,

We are pleased to see so many of you enjoying Warhammer 40000 Chaos Gate: Daemonhunters. Whilst we are pleased to see you enjoying the gameplay, we are also listening to your feedback.

One of the areas we have noted is the frustrations around the various Twitch drop campaigns we ran around the launch of the game. Whilst the sole objective of these campaigns was to drive awareness, we understand many feel this locked in-game items away from them.

This was certainly not our intention and we appreciate you sharing your thoughts on this. As such, we will make all items from every Twitch drop campaign available to players via one of our planned updates in May. We will confirm which update and exact date when this is finalised.

We hope this addresses your frustrations and you can continue to smite the forces of Chaos with these items in your Armoury.