Hits: 354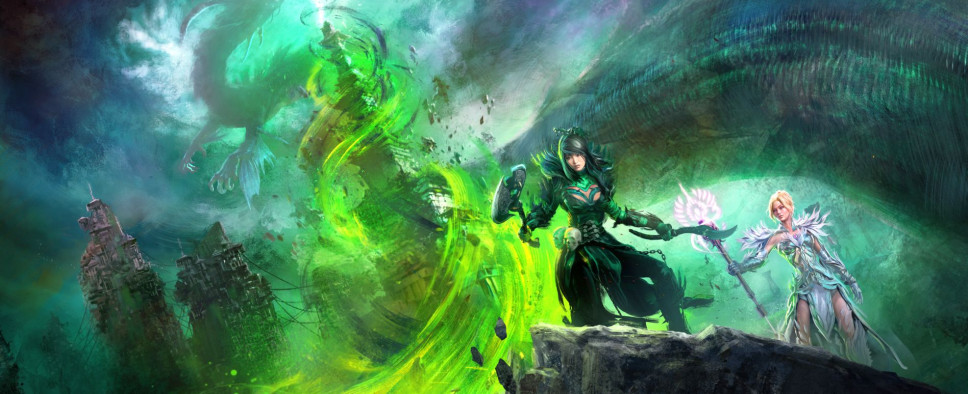 It's been a good month since ArenaNet released the End of Dragons expansion for Guild Wars 2. And now that people have had some time to explore its content, we can check out a few reviews to learn what this new expansion brings to the table. Here they are:
PC Gamer 81/100:
In this sense, despite its name, End of Dragons isn't really an end. Nor is it an entirely fresh beginning. It may close out the Elder Dragon saga, but in every other sense it's a continuation of a game with a long, complicated and sometimes messy history, that nonetheless seems committed to refreshing itself for the future. In an MMO that has only ever become larger and more sprawling—one structured so that new regions only add to the amount of stuff there is to do day-to-day—End of Dragons successfully carves a place for itself alongside nearly a decade's worth of maps, events and endgame challenges. That the quality of what it adds so often exceeds what came before leaves me hopeful that Guild Wars 2's best days are still to come.
PCGamesN 8/10:
Nonetheless, End of Dragons is Guild Wars 2 at its finest. The new environment offers unique opportunities for exploration in a long-lost part of Tyria's history. Veterans have a host of new enemies to fight, and new players have plenty of opportunities to engage with the content without facing an insurmountable difficulty or leveling curve. It is a perfection of the formula that has made Guild Wars 2 one of the most popular MMORPGs. I'm more than ready to give my life to fashion wars again and strive to be the prettiest death-dealer ever to walk the world of Tyria.
MMORPG.com 9/10:
Overall, End of Dragons feels like ArenaNet has taken all the lessons of both Heart of Thorns and Path of Fire and honed their newest expansion into the best of both. The few areas where things aren't quite there, they are working hard at fixing them in the right way, which will be best over the long term, rather than quick kneejerk solutions. This is the perfect capstone to the story they have been telling for the last ten years, and this expansion makes me excited to see where they will go from here.
ScreenRant 3.5/5:
As with any other MMORPG, there are occasional bugs throughout the expansion that will have to be fixed and the content added with End of Dragons will assuredly be adjusted over time. If players are going to actively engage with this content in the distant future, the rewards will need to be improved across the expansion, the Dragon's End meta will likely require more changes in addition to the ones ArenaNet is already making, and the new set of Strike missions will need to follow through on the promise of difficult challenge modes. Where the game goes from here remains to be seen, but Guild Wars 2: End of Dragons is exactly the kind of promising expansion the game needed to lay the foundation for its future in spite of these issues, with a core concept and some brilliant moments buoying it through the turbulence of some of its other changes.
COGConnected 75/100:
The pressure is back on with GW2: EoD and it feels good. The main quest line and combat are engaging thanks to new elite specializations, unique characters, and interesting fight designs. Despite some lackluster parts of the main adventure, there is still a drive to keep going. If you love focused stories in MMORPG's, End of Dragons is an expansion that not only adds to, but builds on, a well established world. With all the other content EoD adds, there is so much to do. Yet the story is the highlight, ushering you forth as the hero you want your character to be, if you're brave enough to face the End of Dragons.