Hits: 2545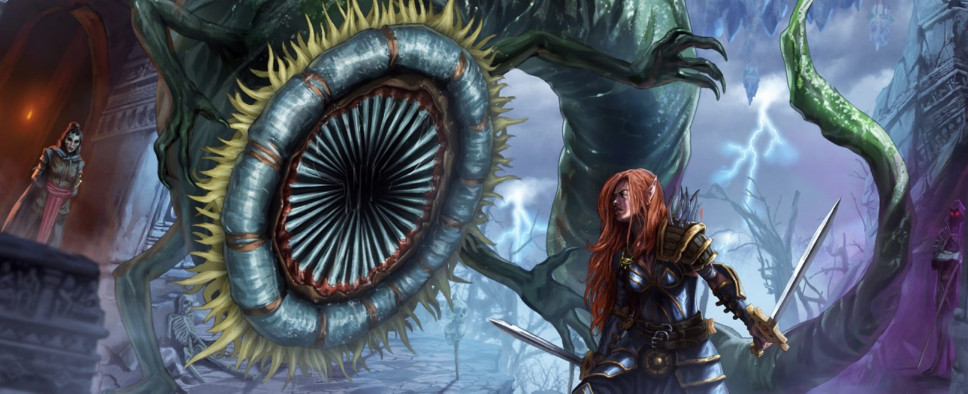 Last year, Ossian Studios' Luke Scull announced The Blades of Netheril - an ambitious module for Neverwinter Nights: Enhanced Edition that was supposed to pick up where the game's original campaign left off. And now, we have this public Patreon update from the man that tells us a bit about the project's current trajectory and how it's now envisioned as a seven-part epic with chapters releasing all the way through 2025.
Here's more on that:
Hello to all! So, in the six months since I originally announced this project, I've had the opportunity to re-think a few things. For a while it looked like there may be an opportunity to develop another Premium Module for Beamdog and WotC. Unfortunately, that didn't work out. Then I convinced myself that trying to produce 60 hours of gameplay for a story in which the PC began at level 17 would be an exercise in pain and frustration, and that naturally led to worries about whether reducing the starting level would anger fans. This led to some brief consideration that perhaps NWN2 would be a better platform for this campaign. Finally, I flirted with the idea of adapting the 5th edition adventure Baldur's Gate: Descent into Avernus as a way of producing more frequent content, which would helpfully grow my subscriber base while I worked out exactly which direction I wanted to go in.

In the end, a couple of things made my mind up for me. Firstly, Beamdog recently released the HD Models & Texture Pack, which really does give the game a much-needed shot in the arm. Secondly, I received permission from Alan Miranda at Ossian Studios to use the story we developed for our Premium Module proposal as part of The Blades of Netheril campaign. It is with great pleasure that I can now confirm the first chapter of the campaign will be entitled Doom of Icewind Dale. The second chapter, Secrets of Skullport, will follow, and the initial three chapters will be closed out with Hunt of the Heralds.

What's that, you say? "Initial" three chapters? The original announcement only mentioned three!

Well... yes, that was the plan. However, I've realised that in order to maintain momentum, secure a higher level of donations, and make the project as a whole more manageable, it would be better to release a larger number of smaller chapters. Each of the newly revised seven chapters will be 5-10 hours in length and will follow a schedule of two releases per year. This means Doom of Icewind Dale will release in June 2022, and Secrets of Skullport will follow in December 2022. Hunt of the Heralds will release in June 2023. The remaining four chapters will land in December 2023, June 2024, December 2024, and finally June 2025.

The entire campaign will be developed for Neverwinter Nights Enhanced Edition. I've put all thoughts of NWN2 and Descent into Avernus to the side; it's all systems go for a seven-part NWN1EE epic.

Since they don't seem to have generated a huge amount of interest, I'll be revising the tiers and their respective rewards shortly. In the meantime, if you'd like to donate but don't want to sign up for repeated monthly charges, you can do so here:

Donate to The Blades of Netheril

All donations go towards paying for new art, music, and feature content. I'm willing to give freely of my time and expertise and my blood, tears and sweat to make this the best NWN campaign ever - but I have financial responsibilities which mean I can only pay for new content with the income I receive from donations. To do otherwise would be crazy, even for a self-confessed NWN addict.

To my Patrons: thank you so much your support, faith and patience! It will all be worth it, I promise you.