Hits: 478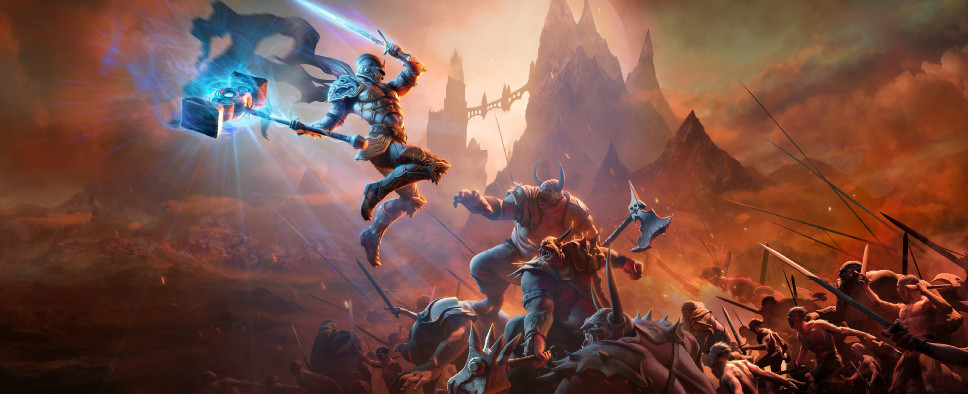 When Kingdoms of Amalur: Reckoning was remastered last year, we were promised a new story expansion for this infamous action-RPG. Entitled Fatesworn and priced at $19.99 or your regional equivalent, that expansion now has a release date and should be going live in just a couple of weeks, on December 14, 2021. Here's the official release date trailer:
And some additional info:
New Expansion For Kingdoms of Amalur: Re-Reckoning, Fatesworn, Releases On December 14th!

Vienna, Austria, December 2, 2021 - Almost 10 years ago, a legendary RPG was born: Kingdoms of Amalur: Reckoning. This year on December 14th, the journey of the Fateless One continues. After the Crystal War has been fought and Gadlow has been defeated, the people of Amalur were hoping for peace to return to their lands. And although peace has indeed come to Amalur, rumors of a new threat are starting to spread, rising in the far west, the icy lands of Mithros. None other than Telogrus, the God of Chaos himself has awoken and is gathering followers to throw the whole world into chaos!

The upcoming expansion Fatesworn offers a brand new storyline, a new environment, various new quests and missions, new Chaos Realm dungeons all over Amalur, a new gameplay mechanic, new weapons and armor, new enemies, and much more. It will raise the level cap to 50, and even features a new soundtrack by famous composer Grant Kirkhope. Fatesworn requires the base game Kingdoms of Amalur: Re-Reckoning.

[...]

Kingdoms of Amalur: Re-Reckoning Fatesworn will release December 14th, 2021 for PC, Xbox One™, and PlayStation®4 at an SRP of $ 19.99 / € 19.99 / £ 17.99 on all platforms. The Kingdoms of Amalur: Re-Reckoning Fate Edition includes both, the base game and the upcoming Fatesworn Expansion and is available at an SRP of $ 54.99 | € 54.99 | £ 47.99.

Cheers & stay tuned!