Hits: 484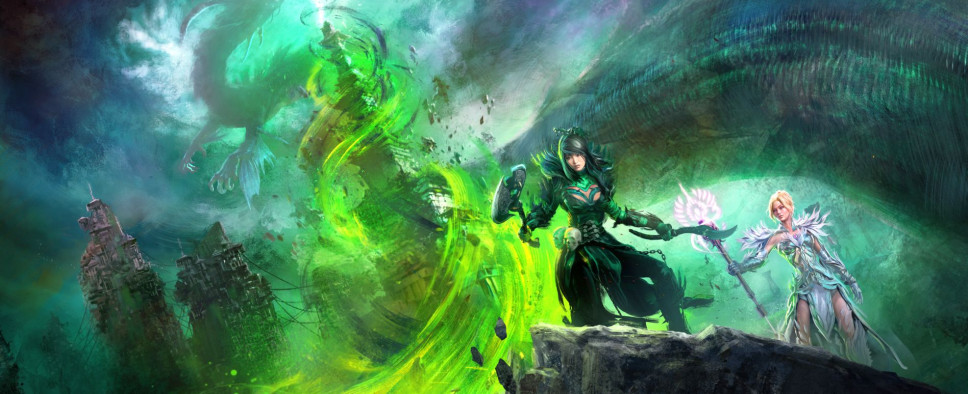 The fourth and final beta preview event for the upcoming End of Dragons expansion for Guild Wars 2 is here. Running through December 4, 2021, this event will allow you to experiment with all nine of the game's new elite specializations, and even take the new Siege Turtle mount out for a spin.
Here's a quick trailer:
And some extra info:
The fourth Guild Wars 2: End of Dragons™ beta preview event is now live! If you have a Guild Wars 2 account in good standing, you're invited to take a spin on the new siege turtle combat mount and try all nine of the new elite specializations from the upcoming expansion, which is available for prepurchase now.

How to Play

If you're new to Guild Wars 2, sign up for a free account here!

To join the fun, log in and create a beta event character by clicking one of the empty character slots marked "Beta" on your character select screen. You'll be able to choose any of the nine Guild Wars 2: End of Dragons elite specializations as the character's profession. Your character will begin in the city of Lion's Arch at level 80, with their elite specialization, build, and gear equipped.

From there, you can explore the open world or try a game mode dedicated to group play. You'll find options to join the World vs. World and structured Player vs. Player in the bar located at the top left corner of your UI. To tackle the Fractals of the Mists instanced group content, visit Fort Marriner in Lion's Arch and enter the portal.

You can summon your turtle mount in the open world by clicking the mount summon slot at the very end of your skill bar.

Please note that the beta characters will disappear on December 4 at 10:00 p.m. Pacific Time (UTC-8) at the end of the event, and any gameplay progress earned while playing on them—including rewards and currency—will not be saved.