Hits: 442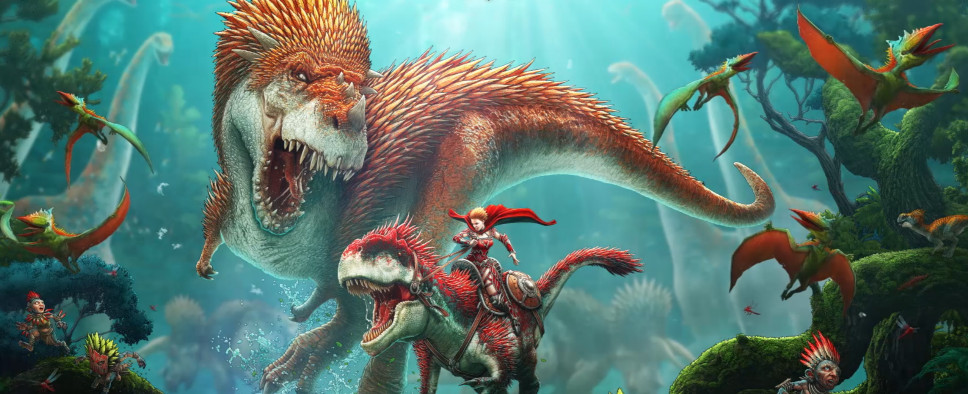 The recently-announced Visions of Vetrovia expansion for EverQuest II is now available for pre-orders, with the Standard Edition going for $34.99. The expansion will invite you on a seafaring adventure across several new areas, raise the level cap to 125, and introduce new raids and character-building options.
Here's what you can expect:
Inspired by mystical visions, a crew of explorers—sailing the uncharted waters beyond the Shattered Seas—has found an isolated continent plagued by dark curses and discordant energies. Ruins of an ancient civilization are scattered across the landscape, while the imposing silhouette of an opulent castle rises from the highest point of the land for all to see. Whispers can be heard in the native villages found along Vetrovia's coast of its supernatural master and the horrors it contains. But are any of them true?

Conquer New Raids

Level your hero up to the new limit of 125! Conquer all new solo, heroic, and raid content in the magical lands of Vetrovia, and earn powerful weapons and armor.

Tackle New Feats

It'll take Norrath's exceptional heroes to survive the primal terrors and arcane forces found in the new lands of Vetrovia. Gather your forces and gear up to help protect Vetrovia, and endeavor to cleanse it of the malign forces that threaten all of Norrath!

Master Your Tradeskills

Esteemed artisans: speed up your crafting for things you've already perfected with Tradeskill Blueprints and take your character to new heights with five new Tradeskill levels. Decorate your house with dozens of new Vetrovian items.

Explore New Zones

Dense jungles, deinodons, zombies, witches, cannibal pygmies, OH MY! Try not to get eaten while you explore Vetrovia's expanse and meet new friends and foes along your journey to cleanse the land.

Svarni Expanse
Located along the western shore of Vetrovia, lies what is known as the Svarni Expanse. The Svarni Gateway was once known as "Natimbi, The Broken Shores", by the indigenous population.
Karuupa Jungle
Encompassing the entire southern half of the continent of Vetrovia is Karuupa Jungle. Much of the floor is covered by dense and twisting vegetation, making travel by foot a challenge, and particularly dangerous.
Mahngavi Wastes
Mahngavi Wastes encompasses the majority of the north-eastern most section of Vetrovia. This section of Vetrovia was the hardest hit during the Shattering and Rending, sending large sections of the landscape tumbling into the sea.
Forlorn Gist
The mysterious village that lies at the center of Vetrovia was once the location of a great city known as Qinimi, but nothing of the original structures remain, nor the structures built in their place by the invaders, known as the Muramite. No, what stands here now is a village without mercy, charity, or trust.

EverQuest II: Visions of Vetrovia is available for $34.99 USD. The Collector's, Premium, and Family & Friends Editions, which include several in-game bonus items, is available for $69.99, $139.99, and $249.99 USD respectively.

For all editions, pre-order now and choose between one of two Feathered Stalker Pets for every character, and access to the beta server!

Standard Edition

Character Level 120 Boost

Collector's Edition

Everything from the Standard Edition
Legendary Mount: Artox, the Phantom Steed (for every character)
Legendary Mercenary: Villax Sneed (for every character)
Legendary Familiar: Svarni Painted Stork (for every character)
Prestige Home: Vacrul Castle (for every character)
Furniture Recipe: Vacrul (for every character)
Svarni Expanse Teleporter (for every character)
Visions of Vetrovia Painting (for every character)
Akashic Familiar Training Potion
Visions of Vetovia Weekly Overseer Adventure

Premium Edition

Everything from the Collector's Edition
Celestial Mount: Abzhu, the Evader (for every character)
Celestial Mercenary: Dakshesh, the Displaced (for every character)
Celestial Familiar: Floraform Gorilla (for every character)
Akashic Familiar Training Potion
Akashic Scroll Case

Family & Friends Edition

Everything from the Premium Edition
Tradeable Standard Expansion
Tradeable Character Level 120 Boost
Tradeable Character Slot
Tradeable EXP/Vitality Potion
Tradeable Legendary Mount: Artox, the Phantom Steed
Tradeable Legendary Mercenary: Villax Sneed
Tradeable Legendary Familiar: Svarni Painted Stork
Tradeable Tradeskill Level 120 Boost
Akashic Familiar Training Potion x 2
Akashic Scroll Case x 2

Pre-order your copy today and get instant access to beta testing!