Hits: 334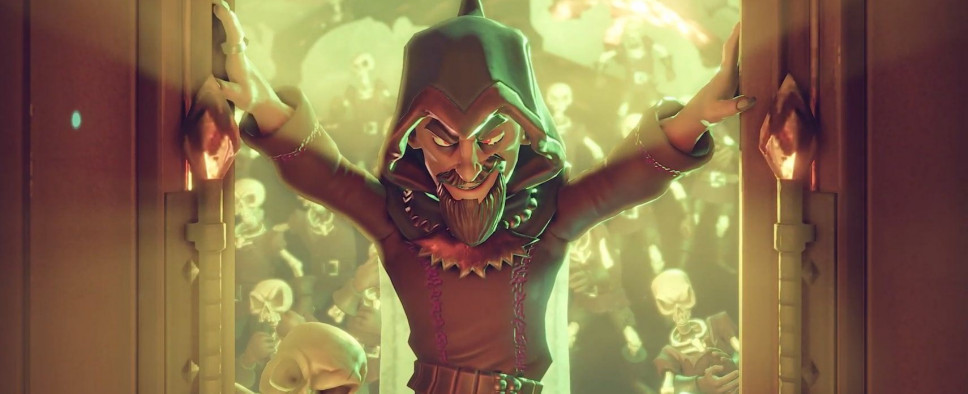 Now that we've had the chance to check out the announcement trailer for Splat Jaypak's Arenas, the second DLC for The Dungeon of Naheulbeuk: The Amulet of Chaos, we're treated to some additional details and an invitation to pick up the game's Season Pass that will eventually grant you access to all three of the game's DLC.
Here's more on that:
Howdy, adventurers!

Last saturday, October 16th, Artefacts Studio and Dear Villagers were at the Naheulbeuk Festival 2021 in Nîmes to show off The Amulet of Chaos's second DLC for the very first time.

This extension, Splat Jaypak's Arenas, will release on all platforms on December 3rd, 2021!

In Splat Jaypak's Arenas, you will be faced with challenges worthy of the greatest of adventurers:

Choose 8 characters for your team among the 10 playable adventurers!
Prepare yourself for 15 arena fights with various and wacky mechanics and objectives!
Help your characters grow by upgrading their stuff at the Tavern between every fight!

In Splat Jaypak's Arenas, we decided to put the combat part of the game, along with their tactical value, at the center of the stage. It will be the most important theme of this second DLC!

But that's not it: as you already know, we have planned a grand total of 3 DLCs for The Dungeon of Naheulbeuk: The Amulet of Chaos. So, as the second one is approaching, here's a few things you need to know about the third DLC: Back to the Futon, coming in 2022.

In this last DLC, we'll go back to the story where we left it in Ruins of Limis. You'll get four chapters worth of brand new story with your favourite unlikely heroes. We shouldn't say too much for now, but we might let some other hints slip here and there; you should definitely keep an eye open during the next few months!

Don't forget that all three DLCs are included in the Season Pass for The Amulet of Chaos! You'll find Ruins of Limis (which is already available), Splat Jaypak's Arenas (releases on December 3rd) and Back to the Futon (coming in 2022) in only one product. While you'll still have to wait for each extension to release, it costs less to get the Season Pass than all three DLCs separetely!

Enjoy the Season Pass, this way!

In order to celebrate this announcement, The Amulet of Chaos will be available at 40% off starting today, October 18th, at 7pm CET until October 21st at 7pm!

Finally, we would like to adress our warmest thanks to the Naheulband, the amazing Naheulbeuk-themed music band led by Naheulbeuk author John Lang, for letting us broadcast the trailer above during their concert last Saturday! It was a great pleasure to meet the fanbase of the game and of this splendid universe, and we hope to do it again very soon!

Until next time, adventurers!