Hits: 586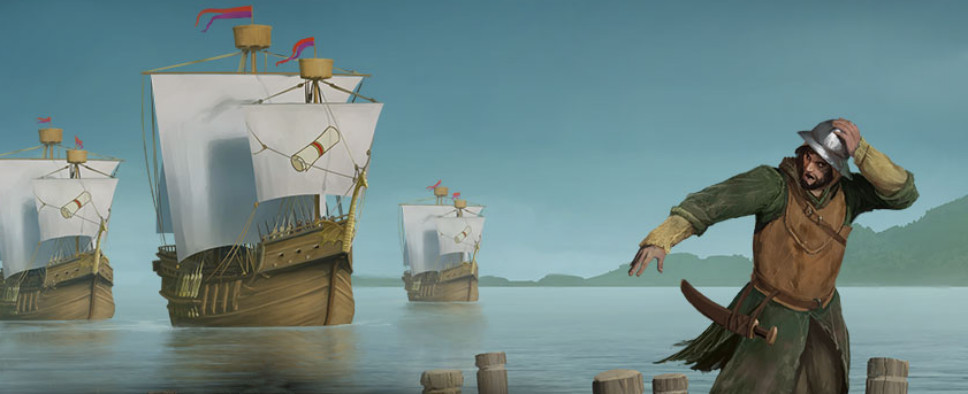 About a month ago, Spiderweb Software's upcoming RPG Queen's Wish 2: The Tormentor was successfully funded on Kickstarter. Which means now's the time for us to get the first proper post-funding update. So, if you wouldn't mind reading a quick progress report and seeing a couple of fresh screenshots, you should check it out.
Here are the text bits:
The Queen's Wish 2: The Conqueror Kickstarter is now done! Goals have been reached, backer money has been collected, and the game is now being written.

We have been spending a few weeks cleaning up all the stuff left undone in the push to launch the Kickstarter. We've been playing the game and balancing and tweaking things to make sure everything is tight and fun. We've been writing lots of art direction and coding the bits and bobs at the edges of the code.

If you backed Queen's Wish 2 at a level where you get to contribute something to the game, check your Kickstarter messages! We have sent you a guide to how to give us your feedback. We need to hear from you in the next few months, so please don't procrastinate on this too much.

Over the next few months, we will send out surveys to the kind people who bought physical objects. Watch your Kickstarter messages. We'll mention it repeatedly in these updates to make sure you don't miss it.

Going forward, we're going to play and polish the game for a while and then go into the long grind of primary design. We'll send regular updates to let you know that things are happening. We are also looking into a way we can expand the game world a bit and let all backers give suggestions for it. So stay tuned!

Thank you again for your kind support! We are hugely pleased with how the Kickstarter turned out, and we're working hard to make a game worthy of your trust.

- Jeff Vogel

PS Here are some quick screenshots I took while playing and polishing the game. We're putting in a wide variety of encounters.