Hits: 376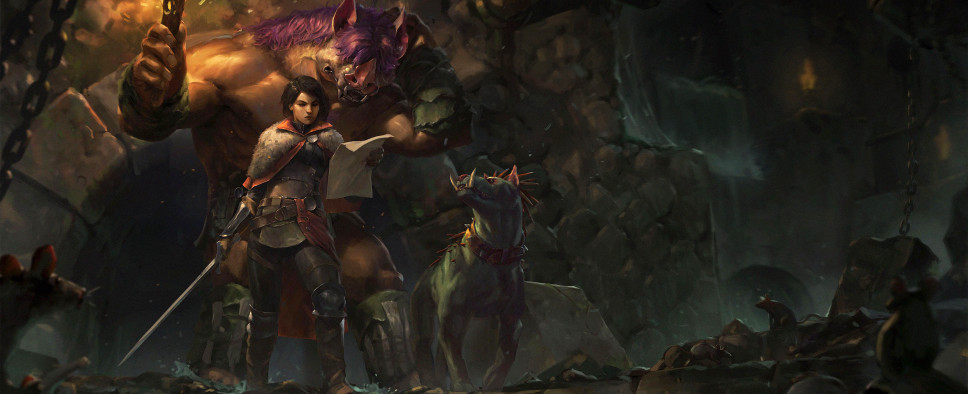 The developers over at 6 Eyes Studio have put together a new update for their turn-based tactical RPG Fell Seal: Arbiter's Mark that features some assorted bug fixes and two new monsters for you to fight. This particular update is notable for being the game's last major update, and as such, we're treated to some info about the studio's next project.
Here's more on that:
What's next for 6 Eyes Studio:

Unless further balance tweaks and bug fixes are needed, this is the last major update planned for Fell Seal. We'll be focusing solely on our next project from now on.

This whole adventure has been an awesome experience for us, and we hope it's been for the fans as well!

Again, we've been humbled by the tremendous support from the Steam community and on our Discord. We couldn't have done it without you guys!

Throughout the course of the development, we've done our best to balance community feedback with "what can realistically be done with our effective production power"; all while not compromising our vision. On the whole, we'd claim some level of success in that respect, but at the same time, we know there's plenty of areas that can be improved upon for our future projects. As such, we're hoping everyone will keep walking this path with us and providing us with their feedback, comments and support on our future projects!

As for specifics on the next game, we can't announce too many details yet, but it will be a strategy RPG with turn-based combat and more of a pixelart visual style, rather than the mix of illustrations/pixelart of Fell Seal. There'll be a bit less emphasis on battles than Fell Seal and more "outside of combat" elements, such as quests, exploring and trading.

On the technical side, we've been busy updating our engines for a while now, and here's what you can expect for our next game:

Increased Modding support, including:

Adding your own sprites, music and sound effects to the game.
Some tools to help with the above.
Steam Workshop support.
Built-in support for using multiple mods at once (eg. having 2 different mods that add new classes to the game, without having to manually merge their files).
Simplified system to add languages.

Interface: An interface primarily designed around mouse and Keyboard, rather than a gamepad (we will still retain full gamepad support though).
Saving: We'll be making sure not to save in a weird location on Mac and Linux (sorry about that guys!).
Sound: We redid a lot of the inner working of our sound engine and it should deliver a better experience, with smoother transitions and much smoother "volume ducking" if we end up going that route.
Performance: This one probably won't exactly be a game-changer for most people, but we've made some updates to our system and it's using less memory and loading things faster in general. Not that Fell Seal actually had any loading times before, but still...

We'll be releasing more details and some screenshots as soon as we have something presentable!

In the meantime, get on our mailing list (from https://www.fellseal.com) if you want to make sure not to miss any of the upcoming details. Also, you can follow us on Steam, as we'll have some announcements when the store page is ready for the next project!