Hits: 493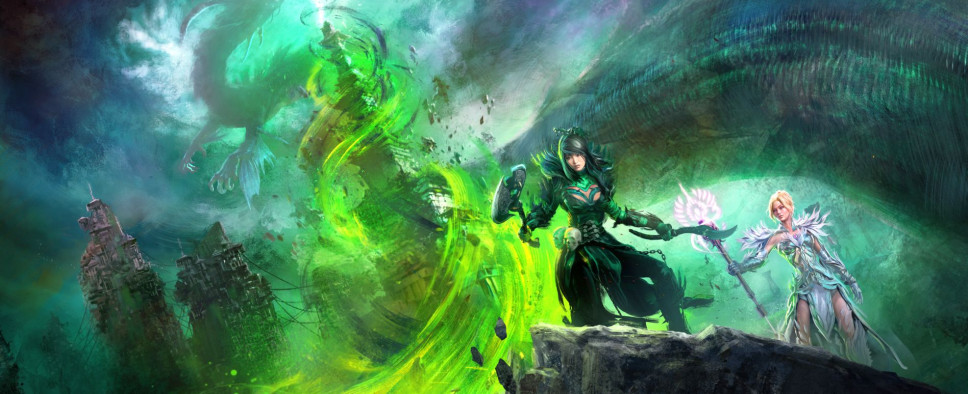 Among its other new features, the upcoming End of Dragons expansion for ArenaNet's MMORPG Guild Wars 2 will be introducing fishing and personal boats. And what with the game currently celebrating its 9th anniversary, we're treated to a new trailer showcasing this fan-favorite feature. Have a look:
Beyond that, you might want to check out this article on the game's website that lists a bunch of anniversary rewards and shares a neat infographic with some assorted stats. And then, you should check out this other article that shares the team's plans for the tail end of 2021.
And here's a press release that neatly sums it all up:
BELLEVUE, WA – August 24, 2021 – In celebration of Guild Wars 2 entering its ninth year, ArenaNet today released an infographic containing a potpourri of new stats around the game and its player behavior. Did you know that players have been bested over 11 million times by the diminutive but dangerous pocket raptor in the Maguuma Jungle?

Guild Wars 2 has maintained a 99.9% server uptime in its near-decade of existence, while over 16 million accounts have combined to adventure in Tyria for more than 21,000 real-time years.

To commemorate the birthday, ArenaNet has released a new look at the latest fishing and skiffs features coming to its third expansion, End of Dragons, in February. With fish all over Tyria on the menu, skiff cruises with up to four friends will allow a whole new way to explore Guild Wars 2's waterways.

In addition, the studio shared new information about its upcoming technical betas for a planned upgrade to DirectX11 and the in-game World vs. World Alliances server restructuring.

The DirectX11 integration will go into beta testing on September 21. Players can opt-in through the in-game options menu, and are encouraged to leave feedback and report any issues via the Guild Wars 2 forums. Later in September, the World vs. World Alliances beta will also kick into gear with a week-long beta test for players to experience the new server infrastructure and WvW process.