Hits: 684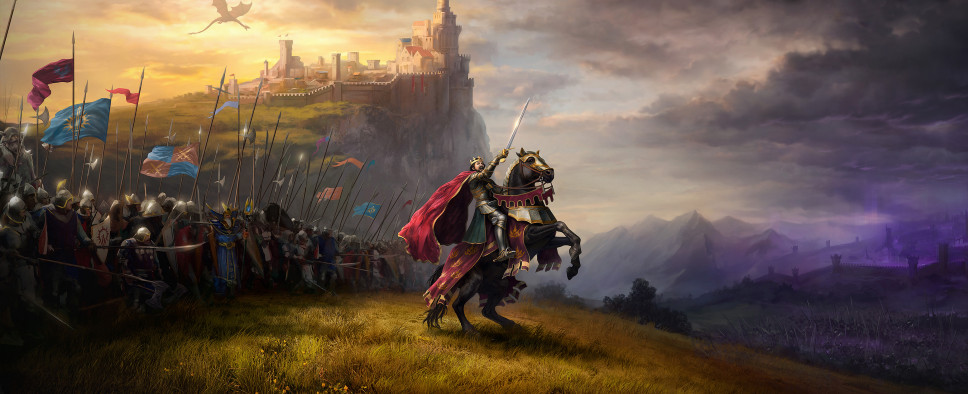 King's Bounty II, 1C Entertainment's upcoming turn-based RPG, is set to launch on August 24, 2021, but already, you can pre-order a copy and get access to some in-game rewards and assorted digital goodies. There's also a pre-order trailer:
1C Entertainment and Koch Media are excited to officially announce that King's Bounty II is finally available to pre-order for Steam. The announcement was made at the end of a new teaser trailer, which showcased the current state of the game and a mysterious conspiracy against the crown.

Pre-orders have just been launched, so each gamer can find an edition with unique content that suits them the best. There are three digital editions: Day One Edition, Lord's Edition, and Duke's Edition.

The Lord's Edition, offered for digital pre-order only, comes with a bevy of additional content on top of the main game, including the Rod of Deception, Frosthammer, Staff of Harmony, Tyrant's Sword, Armor of the Hollow, and Heroes & Villains Premium Pack.

The Duke's Edition is only available for Steam members and includes the main game, all DLCs from the Lord's Edition, an exclusive digital artbook, and the King's Bounty II OST.
You might also want to read this recent Eurogamer preview that highlights the game's standout features. For example:
What's more, you can walk up to characters now and talk to them. There's cinematic dialogue, voice acting, choice and consequence. And with this new RPG presentation comes a greater focus on the role-playing elements in the game. Yes, there's a whole story about a Blight and you'll have to stop it, but the more interesting part is how? And the 'how?' is determined by the Ideal you align with. This is a major new system. There are four Ideals - Order and Anarchy, Power and Finesse - and everything in the world is aligned to them.