Hits: 791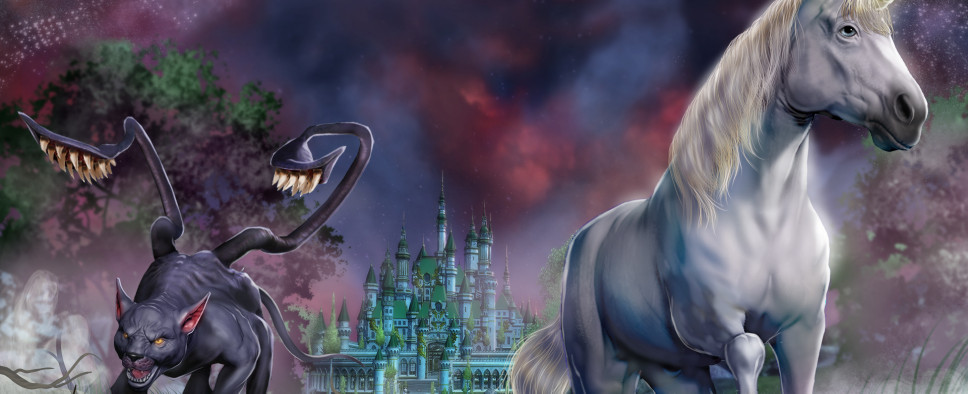 Later today, Standing Stone Games will be releasing Update 48.4 for their long-running MMORPG Dungeons & Dragons Online that's going to kick off the game's 15th anniversary event. Running through March 23rd, 2021, this event will offer a special anniversary challenge and throw some cosmetic rewards your way. And beyond that, the update will introduce a new raid for those who own the Fables of the Feywild expansion, as well as the usual fixes and balance adjustments.
Here's more on the bigger items:
Of Special Note:

The Anniversary Event has arrived!

Expect lots of fun in-jokes and references to quests throughout DDO's history in our returning Anniversary Event! Find it in House Phiarlan. Running the anniversary challenge gets you Party Favors that can be turned in for great rewards with Tolero outside of the party event! This year the reward list includes a new Red Crystal Crown, a new Dretch Creature Companion, and the 13 Eberron House Cloaks given away in a prior anniversary!

The Anniversary Event is available when the update goes live through March 23rd, 2021.

Free Gifts!

Open the DDO Store and click on Redeem Code, then type in the Coupon Code (arrives tomorrow) to get your gifts! The Coupon Code is available to redeem once per account through December 31st, 2021.

The Coupon Code will get you TWO FREE GIFTS:

A 15th Anniversary Token that can be used to select a named raid item from certain raids for your character! The 15th Anniversary Token is Bound to Account, while all of the items received are Bound to Character. Make sure to redeem the coupon on the game world where you wish to receive the item! The raid item turn in token is named "Dungeons & Dragons Online 15th Anniversary Token" and to use it you go talk to the Anniversary Djinn at the entrance to the Anniversary Dungeon in House Phiarlan. He'll offer you any of the raid items using your token as an ingredient in a barter box.
A 15th Anniversary cosmetic cloak! The cloak is Bound to Account, and will be delivered to every future character created on that account.

New Raid!

A new raid is now available called "The Dryad and the Demigod"! This is a Legendary level raid that is included in Fables of the Feywild, and is accessible to anyone who owns the Feywild expansion. Find "The Dryad and the Demigod" by speaking to Hermia the owl in Wynwood Hall. Sound plays an important role in the experience of the new raid, and the Ambient Sound channel in particular can be used to adjust the volume of the performance.
And here's a letter from the game's executive producer Rob Ciccolini that outlines his team's plans for 2021:
Happy 15th Anniversary DDO! We are excited to reach this milestone and are ever-thankful to our players for making this possible. Today I'll be talking about some of our plans for the rest of the year and letting you know what we are looking forward to.

In the coming weeks we will be celebrating in House Phiarlan as we bring out an updated Anniversary Event! This year's event features a few minor updates to the challenge itself along with a large number of new items added to the reward list. We're bringing back all of the House-specific Eberron Cloaks in the rewards list that we gave out a few years ago for our anniversary, in case you missed one or missed it, and we're adding a new cosmetic helm and cosmetic pet as well. We're also going to be distributing two special gifts to everyone! One will be something your character will wear as a cosmetic, and the other is something your character will equip.

The release of the new raid, The Dryad and the Demigod, marks the grand finale of the Fables of the Feywild expansion. This raid features the music of our in-house composer Bill Champagne and we think it is a raid unlike any other you may have seen before. The idea of a "musical raid" has been kicking around for a while in the office, and we think players of all types will find something special here. Anyone who has purchased Fables of the Feywild will have access to this new raid.

This spring brings the first Hardcore League season of 2021 to the game! Our 4th Hardcore Season will feature some new and returning guests in the form of the minions of the Nine Daelkyr Lords. You've met the Lord of Eyes and the Lord of Stone, but have you met the rest? We're also planning to run a 5th season of the Hardcore League later this year.

This spring will also bring Update 49 that includes four dungeons where you will help Morgrave University hunt down lost relics in a series of adventures that feel somewhat "Indiana Jones-like". Alongside this adventure pack the bow combat style is being revamped and will get new animations.

This summer will see the release of the first "mini-expansion" in Dungeons & Dragons Online in the form of the Classic Adventure: The Sinister Secret of Saltmarsh! An evil Alchemist's mansion stands alone on a cliff and mysterious lights and hauntings have kept people away despite rumors of great treasure. What is the secret? Debuting alongside this classic adventure will be our next Universal Enhancement Tree called Horizon Walker, which focuses on marking and neutralizing extra-planar and other enemies with a bow. As we get closer to the release of Saltmarsh, we will have more information about what to expect from a DDO mini-expansion, the lessons that we learned from The Lord of the Rings Online's first mini-expansion last year, and plans to give more value to VIPs.

The fall will feature a set of new adventures and a raid revolving around the Wild Hunt as well as a significant update to our Epic Destiny system. We are restructuring the core of the system, modernizing some trees and redesigning others, and making Epic Destinies more versatile by allowing players to have multiple Destinies active at the same time.

Other things to look forward to this year include a new Monster Manual volume, a free dungeon to wrap up the year, updates to our various festivals, and more! We want to thank you for continuing to make this game and community thrive, and we look forward to making 2021 a fantastic year for DDO!

Sev~