Hits: 750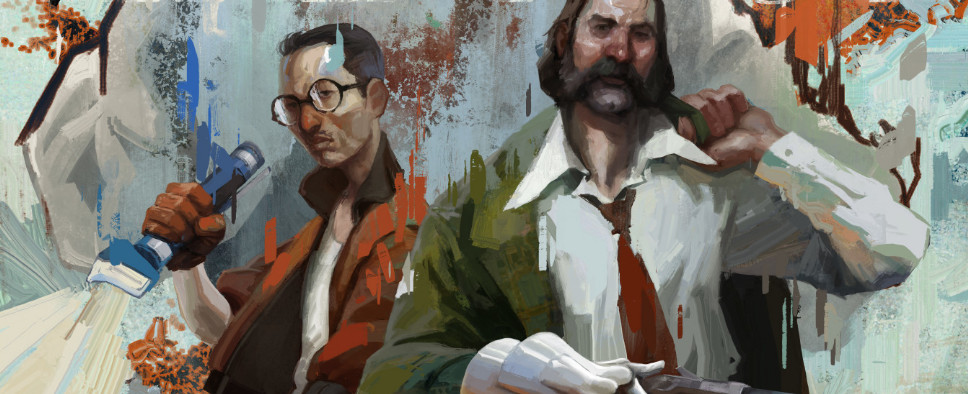 Last year, ZA/UM Studio's detective RPG Disco Elysium was the highlight of The Game Awards. And as such, the developers are using this year's show to bring us a new announcement. Come March 2021, we'll be getting Disco Elysium: The Final Cut - the definitive edition of the smash-hit RPG featuring a good deal of extra content, a new area, full voice-acting, controller support, and more. And on top of it all, it's positioned as a free upgrade for all existing players.
You can find out more about the Final Cut on the game's overhauled website and then watch this announcement trailer:
Some additional details:
Hey everyone! We are incredibly excited to announce Disco Elysium - The Final Cut.

Disco Elysium - The Final Cut is the definitive edition of the smash-hit RPG. Pursue your political dreams in new vision quests, meet and question more of the city's locals, and explore a whole extra area. Also enjoy full voice-acting, controller support, and expanded language options.

Get even more out of this award-winning open world. You're a detective with a unique skill system at your disposal and a whole city block to carve your path across. Interrogate unforgettable characters, crack murders, or take bribes. Become a hero or an absolute disaster of a human being.

Available to pre-order now! Disco Elysium - The Final Cut launches digitally in March 2021. Secure yourself the Standard Edition ahead of time or dive deeper into the investigation with the Collector's Edition brought to you in partnership with iam8bit.

THE FINAL CUT AT A GLANCE:

Free upgrade for all players
New Political Vision Quests
New Characters
New Clothes
New Cutscenes
Full VO
An additional 150,000+ words
Full Controller Support
+ more!

FREE UPGRADE FOR ALL

The Final Cut will be available at no extra cost to all current owners of Disco Elysium. Original players expand their experience for free while new players can enjoy the new content from their first playthrough.

NEW POLITICAL VISION QUESTS

Face the reality of your worldview as your political compass leads you down new paths. Discover more citizens, a whole extra area, and monumental sights as you leave an even bigger mark on the world by chasing your dreams.

FULL VOICE ACTING

All of the city's beautiful people are brought to life with full voiceover. Play characters against each other, try to help them, or fall hopelessly in love as each word is spoken to you with the appropriate accent and emotion.

IMPROVED PLAYABILITY

Full controller support and customisation lets you play with your preferred setup. Enjoy an expanded range of language options.

COLLECTOR'S EDITION

Take your investigation further with the Disco Elysium Collector's Edition. Dive into the minds behind the game as you reach into the unfolding box to discover new cognitive artefacts: a fabric map of Martinaise, the official Disco Elysium art book, a high-quality 'Mind Totem', and a physical copy of the game.

VINYL SOUNDTRACK

The full Disco Elysium soundtrack by British Sea Power is available in vinyl with two different box designs. The first is a standard vinyl box design while the second is an origami design that unfolds to reveal a larger illustration. Both feature cover art by Anton Vill.

MERCH SHOP

We have a wide range of branded clothing, bags, masks, pins, and much more.

Live for pre-sale now, shipping in January 2021!

DISPLATE

Many fans have suggested we partner up with Displate and we're pleased to say we're doing just that. Displate produces awesome one-of-a-kind metal posters and we will have a wide range of designs available. Our Displate store will launch on the 21st December!

Disco Elysium is -35% on Steam in The Game Awards Sale to celebrate all of our wonderful news!

The whole studio is working incredibly hard to bring you Disco Elysium - The Final Cut and we hope you're looking forward to it. Until next time!