Hits: 395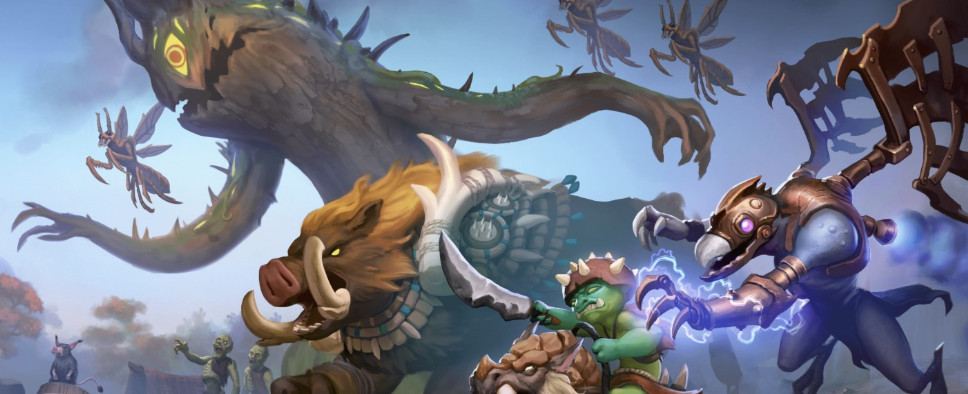 Echtra Games' light-hearted hack 'n' slash action-RPG Torchlight III left early access back in October. And now that the release dust had some time to settle, we get this developer update that talks about the game's launch and the recent Halloween event, mentions the upcoming Snow & Steam update, and addresses some general community concerns. Here's an excerpt:
Good morning Ordrak obliterators!

It has been about a month since the launch of Torchlight III so we thought it was a good time to post an update about everything that has happened since then, as well as some of the things that are coming up for the next patch.

TORCHLIGHT III LAUNCH

October 13th was a big day for us; as a team we have been working on this game for more than four years and have watched it steadily, and sometimes quite rapidly, grow and change as a product. We are proud of the game we have created as we know we have provided countless smiles and hours of entertainment for many of those who have wandered into the frontier.

And while we are delighted with what our team has accomplished, we have recently taken a step back to look at the launch and development of Torchlight III. Our internal teams have created thoughtful, but sometimes difficult post-mortems that will help guide us with future updates for Torchlight III. We understand that while many believe Torchlight III to be a great game, there are parts of it that have received critical, but fair feedback; we recognize that there is work to be done in several areas of the game to bring it up to a more polished level.

We won't be able to completely placate all of the critiques in one patch, but as we move forward we are working on ways to simplify and better our internal process so that we can make better decisions for the community, the game, and for ourselves as a team.

GEAR 'N' GOBLINS UPDATES

With the Halloween season in full swing we were excited to quickly turn around a spooky update to include new pets, legendary gear, fort decorations, Fazeer affixes, and a large list of bug fixes. We also sent out a limited time Gear 'N' Goblins Gift Bundle to Multiplayer Mailboxes to give players a trick-or-treat, depending on your luck…

Unfortunately, we realized a little too late that the spooky update was not dropping the new pets as expected. Although we have since hotfixed it, we did send out a pet to everyone's Multiplayer Mailbox on Halloween to sate everyone's spooky pet needs.

The Switch received this update last week and it contained all the hotfixes the other consoles have received during that time, which officially brings it up to the most current version, alongside the other three platforms. The Switch players also received their gift bundle and spooky pet in their Multiplayer Mailboxes last weekend to enjoy the holiday, albeit a little late.

Additionally, in this patch we unfortunately missed a fix that should have been included which caused data to become missing from Contracts, removing a newly added Rare Gear Bundle from the game. Because of this, these items were no longer found in players inventory or stash. We investigated recovery options but ultimately could not find a feasible solution to do so. Because of this, we sent out five Legendary Gear Bundles to all Multiplayer Mailboxes to help recover the loss of those bags. We did revert Contracts back to the data it should have been at, but have made additional updates to prevent this type of issue from occurring in the future.

We do not currently have any plans to push any other hotfixes or updates prior to the upcoming update, which is expected to come sometime early to mid-December. This update is now in the testing stage and with the holiday week coming up, we want to allow our team to better prepare for this patch, including additional bug fixes and updates, some of which we address below.