Hits: 418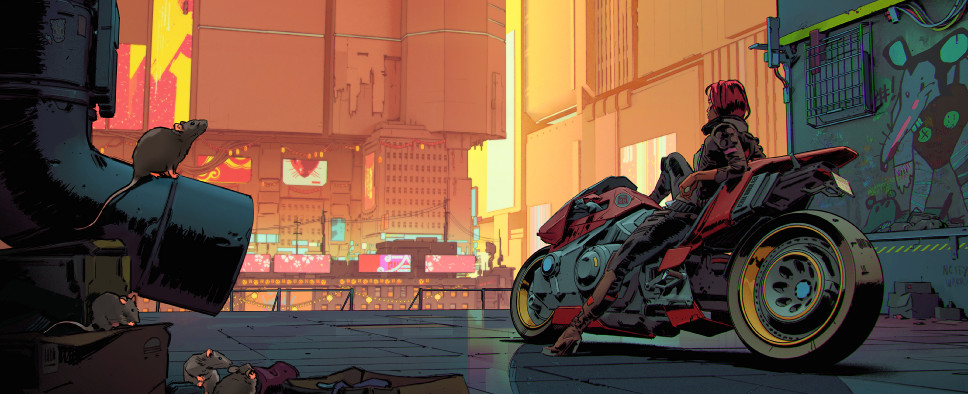 With Cyberpunk 2077 launching in about a month, we get a new episode of Night City Wire, CD Projekt's livestream dedicating to highlighting some of the game's more exciting elements. This time around, we're treated to a preview of the game's vehicles and their impressive audio design. There's also a separate segment showcasing a Keanu Reeves-backed tie-in motorcycle.
Apart from that, we get introduced to the game's wild clothing styles and the winners of the official Cyberpunk 2077 cosplay contest. And, on top of it all, we're told that the game's Google Stadia edition will be launching on November 19, 2020 (pre-orders now open).
Here's the whole thing:
And a press release with some additional details regarding the Stadia version:
CD PROJEKT RED has announced that the Stadia version of the studio's upcoming open world role-playing game, Cyberpunk 2077, will launch on November 19th, 2020. The title is now available for pre-order via the Stadia Store.

"Huge in scale and scope, Cyberpunk 2077 is our most ambitious game to date. It's humbling to see just how many people are looking forward to playing it, and we want to make it possible for as many gamers as possible come November 19th, when the game launches. The Stadia version will allow players to jump into Night City just seconds after the game unlocks for play worldwide without any downloads needed," said Michał Nowakowski, SVP of Business Development, CD PROJEKT.

"CD PROJEKT RED are known for developing some of the biggest and best games ever created, and Cyberpunk 2077 is sure to deliver as the most anticipated game of the last few years. We're thrilled to announce that Cyberpunk 2077 will be available on Stadia November 19th. Cyberpunk 2077 on Stadia will allow gamers to play on their favorite screens and never have to wait for a download or install to get into, and explore, the depths of Night City," said Shanna Preve, Managing Director, Stadia Partnerships.

Everyone who buys the game via the Stadia Store will receive a set of Cyberpunk 2077-themed digital goodies. These include the game's original score, art booklet, the original Cyberpunk 2020 sourcebook and Cyberpunk 2077: Your Voice comic book, as well as a set of wallpapers for desktop and mobile.