Hits: 320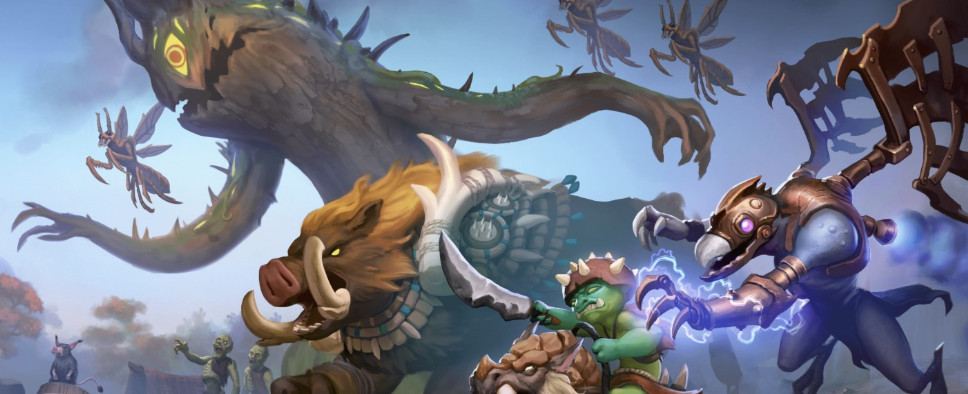 Earlier this week, Echtra Games launched the so-called Update for Dummies for their hack 'n' slash action-RPG Torchlight III. That update was quite large, to the point where its changelog had to be split into three separate Steam announcements. With that in mind, we can now read this letter from the studio's CEO Max Schaefer where he lets us know that thanks to all that patching we should expect the game to be leaving early access soon.
Have a look:
Hello Torchlight III community,

We recently just released another massive patch "An Update for Dummies" full of content updates, tuning, quality of life improvements, and bug fixes. We are currently scouring the web and our Support Center for feedback and bugs in preparation for launch and have even begun very early conversations and content planning for post-launch updates.

As a team, we've been working hard to prepare a launch for several platforms, multiple languages, and for players all around the world. We are excited to bring new adventurers to the frontier who will be experiencing it for the first time and to expand on the content that already exists in the game once we launch.

We are getting closer and closer to that day and soon we'll be revealing the details about the last wipe and a launch date. It's taken several years to get to this point, and we are incredibly proud to bring the third installment of the Torchlight series to life.

Our community has been a core part of the game's creation during its development process. From the business model to end game updates, our players have been pivotal in helping us to succeed; we are very much looking forward to having you alongside us at launch and beyond. It has been a core strategy of ours to put the game in front of our community very early, warts and all, which entails a certain amount of risk and trust. Our community came through for us, and we are eternally grateful for their passion, their hours spent giving us quality feedback, and even when the feedback was negative, it came from a love of the Torchlight franchise, and that's exactly what we wanted and needed.

We hope that each update during Early Access has shown our commitment to making Torchlight III a great successor in the series. We have every intention of working on this project for as long as the community support for the game exists. We know we still have work to do and there are a few notable bugs that went out in this most recent update, but overall, and with your help, we have made massive improvements and progression during Early Access and we can't thank you enough for that.

I'll see you again… soon.

- Max

P.S. EARLY ACCESS GIFTS HAVE ARRIVED! You can find them in your Mailbox by pressing escape to get to your options menu.