Hits: 488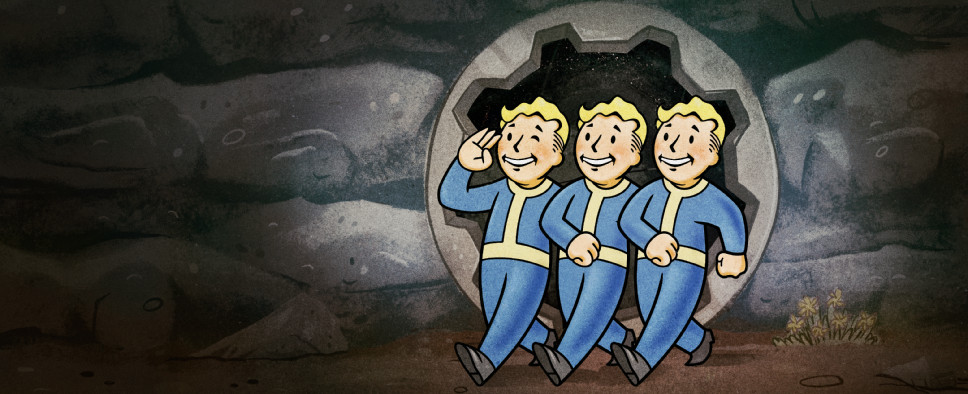 The upcoming Update 22 for Bethesda's multiplayer survival RPG Fallout 76 is going to expand the game with the so-called Daily Ops - repeatable, randomized encounters for you and your team. This developer blog shares plenty of details about this new Fallout 76 activity. It also brings us this developer-narrated gameplay video:
Some additional info:
DAILY OPS DEV DIVE & PREVIEW

Prep your gear and round up your squad, because instanced, randomized, repeatable encounters called "Daily Ops" are coming to Fallout 76 with Update 22 on September 15. We recently sat down with Steve Massey and Don Etgeton from the development team to discuss their thoughts on what you can expect from Daily Ops and what it took to bring them to the game. Catch our latest Dev Dive video below, and then read on to learn everything you'll need to know to prepare for your first Operation on patch day.

INTRODUCING DAILY OPS

Every time you join a Daily Op you're going to step into a different instanced location and receive objectives to complete that will differ depending on the Daily Op mode. Our first mode will be called "Uplink," in which you will secure a series of uplinks that will help you track down and destroy creatures who threaten Appalachia. All the while, you will square off against enemies from a single faction, like Robots or Super Mutants, who sport deadly mutations that will make them uniquely challenging to take down. If you manage to complete the objectives and neutralize the threat, you will be rewarded with some loot, XP, and in-game currency for your efforts.

You will be able to take part in Daily Ops alone or in team of up to four players. You can also complete Daily Ops as often as you'd like, though certain rewards can only be achieved once per day. We'll dig into the rewards a bit more in a moment. For now, let's take a look at the ever-changing aspects of Daily Ops that will keep you on your toes.

A NEW CHALLENGE EVERY DAY

With Daily Ops, we're aiming to bring more repeatable and challenging content to the game that you can jump into on a regular basis, which has been highly-requested by some of our more experienced players. To help achieve this, Daily Ops locations, enemies, and enemy mutations will be randomized every day, so that you have a fresh and exciting experience every time.

We're particularly excited to implement randomized enemy mutations, which are unique effects that will apply to all enemies you encounter in a Daily Op. For example, creatures that explode on death, or that can only be killed by a melee hit will challenge teams to work together and strategize how to take them down efficiently. Along with the combination of different locations to explore and enemy factions to take on each day, we feel that Daily Ops will offer lots of variety every time you join up. Below, we've included more details about the different randomized elements you will encounter in Daily Ops:

Locations: The Burrows, The Burning Mine, Valley Galleria, or Vault 94

Additionally, with Update 22, you will now also be able to explore Vault 94 even when you're not in a Daily Op.

Enemy Factions: Super Mutants, Blood Eagles, or Robots.
Enemy Mutations: Creatures will receive one of the following mutations in a given Daily Op, in addition to "Piercing Gaze," which will apply during all "Uplink" Daily Ops:

Piercing Gaze: Enemies have greatly enhanced perception of players
Volatile: Enemies will explode on death
Active Camouflage: Enemies will be cloaked when not attacking
Resilient: Enemies can only be killed by a melee attack
Freezing Touch: Enemy attacks will freeze players

CLAIM YOUR REWARDS

As mentioned above, you can play through Daily Ops and receive a base set of rewards as many times as you'd like. However, there are three reward tiers that offer even better loot if you manage to complete a Daily Op within certain time limits: Initiate, Paladin, and Elder. You can achieve these once per day, and the higher the tier you reach, the better chances you'll have at unique loot. Here are the time limits for each reward tier.

Initiate Tier — 16 minutes or less
Paladin Tier — 12 minutes or less
Elder Tier — 8 minutes or less

As an example of the rewards that are possible from just one Elder Tier run, you can get the following: a large XP grant, two in-game currency grants, two legendary items, and a "care package" consisting of ammo, first aid, and explosives. Additionally, you will a chance at unique items, such as a new, customizable melee weapon called the War Glaive, as well as a C.A.M.P. item that can cure diseases! We're also planning to add to the rare item list in the future to keep the rewards for Daily Ops feeling fresh.

While the heartiest adventurers will be able to complete Daily Ops alone, we do recommend teaming up with at least one other player if you plan on seeking out Elder Tier rewards. Likewise, while lower-level characters can participate and have an impact on Daily Ops due to the changes coming with One Wasteland, we still recommend them for characters who are level 50+.

Once your Daily Op is complete, you'll be able to view an after-action Operation Report. These screens will show you how fast you managed to complete the Daily Op, which reward tiers you reached, and a list of the rewards you earned (except for XP and currencies).

READY FOR ACTION!

Now that you've got the basics, you're nearly ready to join your first Operation! After Update 22 arrives, you will find a new World Activity tracker on the Map screen. The tracker will list any Daily Ops that are currently available, and you can select an Op from the list to learn more about it, including which location, enemies, and mutations you'll face when you load in. You will also be able to enter Daily Ops directly from the tracker by clicking the "Join" button.

Speaking of teams, we're making a few tweaks to Public Teams in Update 22, as well. We've renamed the "Building" team type to "Casual" to better fit with how players were actually using it, and removing the old Casual team bonus. In its place, we've added a "Daily Ops" team type, which offers bonus XP for completing Daily Ops (+25% bonus XP to start, +100% bonus XP for a fully bonded team). We hope this will give you even more reason to join a few friends to take on Daily Ops together.

As a reminder, Daily Ops are still available for play testing in the Public Test Server (PTS) for those of you who own a PC copy of Fallout 76 through Bethesda.net. You can also earn a special Pennant for your C.A.M.P. in the live version of the game by completing 8 Daily Ops in the PTS. The PTS will remain available until Monday, September 14, so we hope to see you there!