Hits: 441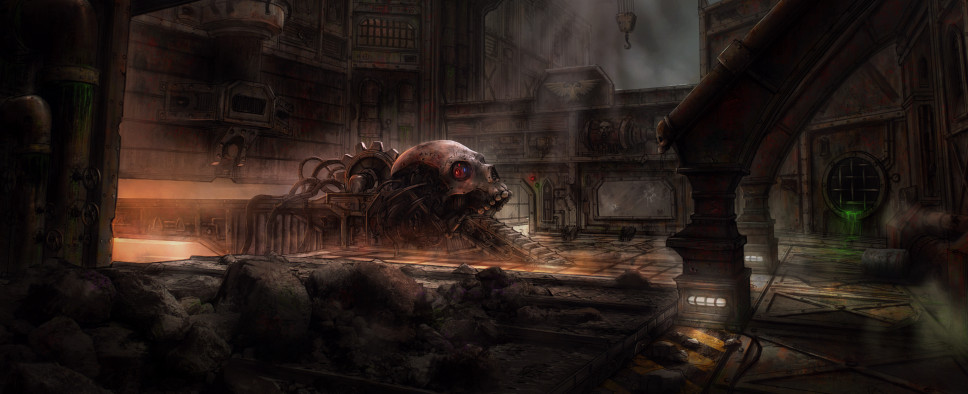 Necromunda: Underhive Wars, Rogue Factor and Focus Home Interactive's game of turn-based tactics in a Warhammer 40,000 setting, is now available for purchase on Steam, PlayStation 4 and Xbox One. The game invites us to participate in futuristic gang warfare across a number of game modes that range from a story campaign to 4-way online battles.
Right now, the game is priced at $31.99, but that's including the 20% launch week discount. Here's the official launch trailer:
And the game's description:
Dive Into the Necromunda World Like Never Before

Deep below the nightmarish, polluted hive cities of Necromunda, in the twisted, vertiginous, dark tunnels of the Underhive, rival gangs fight to the bitter end for personal power, wealth, survival and the honour of their Houses. Only the strongest survive.

Lead Your Own Gang In Bloody Tactical Combat

Lead, customize, and grow your gangs of Escher, Goliath, and Orlock. Specialize each member and send them to battle in hazardous dystopian environments. Exploit the terrain in tactical gunfights: climb raised walkways to take advantage, set traps, and ambush foes to force them into bloody melee engagements.

Play Solo or Up to 4-Players Online

Learn new skills, loot equipment and bring your evolved gang to 4-player online gang fights.

Lead and evolve your gangs in this compelling tactical-RPG
Follow a rich narrative campaign in the Underhive
Engage in immersive and persistent game modes
First video game adaptation from mythical tabletop game Necromunda, the most famous Hive World of Warhammer 40,000
Play solo or join thrilling 4-way online gang fights
Bear in mind that the only professional review for the game I was able to find is far from positive. Here's what the folks over at PC Invasion have to say in their review that scores the game at 5.5/10:
Necromunda: Underhive Wars has an engaging sandbox filled with a trove of missions and operations, as well as gang customization. Unfortunately, its linear campaign leaves a lot to be desired, and its own combat mechanics remain egregiously flawed and underwhelming no matter the content you attempt to tackle.
In the absence of other reviews, you may want to check out these official tips, or this WCCFTech interview with the developers. An excerpt from the latter:
How long will the campaign be on average?

Necromunda: Underhive Wars' explosive story campaign comprises 15 missions, and should take around 12-15 hours to complete. Written by Necromunda veteran Andy Chambers, it will take players on a perilous journey through the deepest parts of the Underhive, as 3 infamous gangs (Escher, Orlock and Goliath) vie for the discovery and control of a powerful and long-forgotten artifact.

The game's story campaign features more than an hour of fully voiced cinematics and also serves as a complete in-game tutorial, teaching new players everything they need to know in order to survive and overcome the perils of the underhive! That's not all - Necromunda: Underhive Wars also features another single player mode, called Operations. This one offers seemingly infinite replayability, as players can create their own custom gangs and embark on increasingly difficult (and rewarding) sets of 6-10 missions for the control of resources held in different sectors.

The gangs you create in Operations can then seamlessly be ported to the game's varied multiplayer modes, and vice versa!