Hits: 385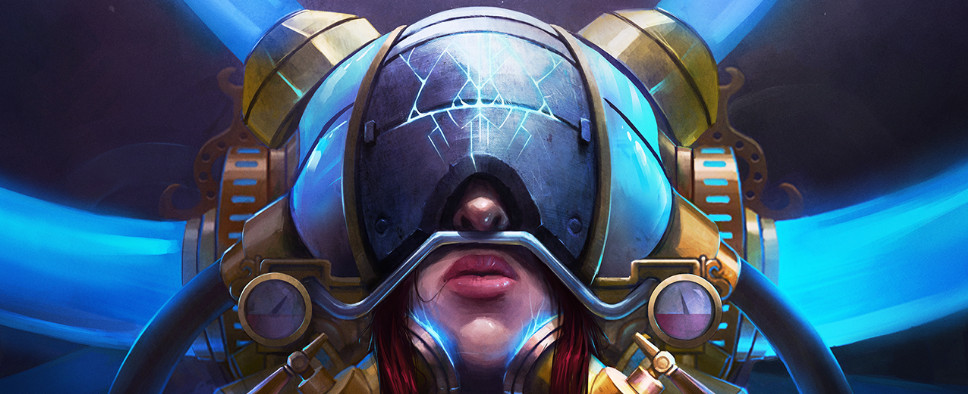 Vaporum: Lockdown, Fatbot Games' prequel to their steampunk dungeon crawler Vaporum, will be launching on Steam, GOG and the Humble Store in just a couple of weeks, on September 15, 2020. If you're interested in a bit of Legend of Grimrock-inspired dungeon crawling but with a steampunk twist, you might want to mark your calendars now.
Here's the official release date trailer:
And a quick overview of the game:
Hey guys!

We are super excited to be finally able to announce the launch date of Vaporum: Lockdown.

The game is coming out on September 15 on Windows (Steam, GOG, Humble Store/Widget), shortly followed by Mac & Linux.

Vaporum: Lockdown, prequel to critically acclaimed Vaporum, expands on everything that made the original game good.

Follow the story of Ellie Teller, a scientist who is a part of a mysterious research project in the middle of an ocean. After disastrous events, she struggles to survive and escape the tower of Arx Vaporum.

Dates & Platforms

Windows (Steam, GOG, Humble Store/Widget): September 15, 2020
Mac & Linux (Steam, GOG, Humble Store/Widget): following shortly after the Windows release
Nintendo Switch: Q4 2020 - specific date to be announced later
PS4/XB1: 2021

Features

Old-school grid-based dungeon crawler with modern audiovisuals and controls.
First-person real-time combat with deadly foes with varied abilities and behaviors.
Stop time mode where time only passes when you act, giving you unlimited time to reason about your next best move.
Intriguing story following a fully voiced female protagonist.
Unique gadget-based RPG system with tons of customization, tons of loot, and tons of synergies to find.
Mind-bending puzzles and hazards.
Immersive steampunk setting.
Full controller support.
Localized in 8 languages: English, German, Spanish, French, Russian, Polish, Japanese, and Chinese.

Developer

Fatbot Games, s. r. o.
Based in Bratislava - Slovakia, Central Europe.
Core team consisting of 5 ex-AAA gamedev veterans.
50+ years of combined experience.
Focused on polished games with engaging storylines and high production values.