Hits: 507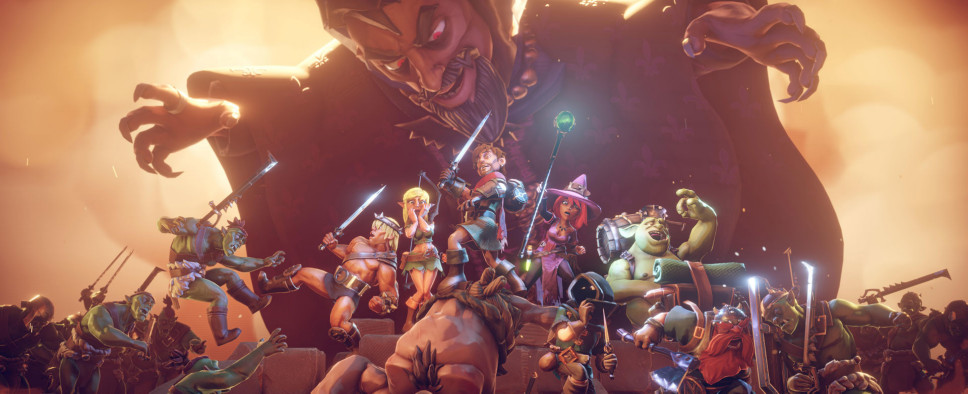 The humorous party and turn-based RPG The Dungeon of Naheulbeuk: The Amulet of Chaos should be going live on September 17, 2020. In order to introduce us to our future party ahead of that date, the game's developers will be producing a series of quick videos. And to start things off, we get a quick look at the Ranger, the party's self-proclaimed leader. Check it out:
More on that:
Howdy, adventurers!

Today, we come to you with the beginning of a new series: the character closeups for The Dungeon of Naheulbeuk: The Amulet of Chaos.

Baiscally, we are going to produce several short videos presenting one specific character from the party of adventurers that the player controls in the game. Their outfits, their skills and their role on the battlefield: a proper introduction for those less-than-qualified heroes.

And for our first iteration, who better than the Ranger?

The self-proclaimed leader of the party is a bossy and self-absorbed man, but he's also a reliable, jack-of-all-trades warrior who never hesitates to fight for his friends. His abilities as a warrior are quite varied: he can use both a sword and a longbow, can provide first aid to his teammates and is a great support.

In addition to this, he also has a unique skill: he can advise his party on the tactic they should follow, either defensive or offensive, and buff their abilities to follow his strategies.

Discover the Ranger in action here[...]

The Dungeon of Naheulbeuk: The Amulet of Chaos is a wacky tactical RPG featuring a group of less-than-qualified adventurers exploring a dangerous, but very weird dungeon. Take advantage of each character's strengths and weaknesses and lead the party to their goal!