Hits: 437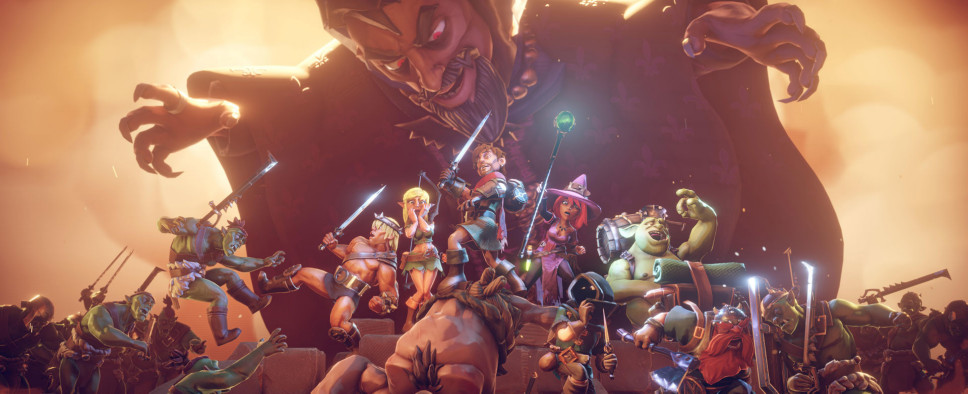 The Dungeon of Naheulbeuk: The Amulet of Chaos, Artefacts Studio and Dear Villagers' upcoming humorous tactical RPG, was initially set to launch on August 27, 2020. But, according to this Steam announcement, the game will instead be going live on September 17, 2020 as a result of some minor last-minute hiccups.
In the meantime, we're invited to watch a new trailer that shows off the game's mutually-exclusive NPC companions:
Some additional details:
Hi, everyone!

We have two things to tell you today.

First things first: we're going to be late. In order to finish The Dungeon of Naheulbeuk: The Amulet of Chaos properly, to polish it and make it the best it can be, we are pushing the release date to September 17th. We've been set back by a few fumbles, but nothing too critical. We just need some more rounds to catch up! There's no need to worry though: we locked up the developers with the Dwarf until the game is ready.

On a happier note, we also have a new trailer for you. Today, discover the Companions, three specific characters among which only one will join your party permanently as the eighth adventurer :

The Minstrel, an obnoxious half-elf bard whose music offers great support to the party.
The Paladin, a powerful fighter who serves the Goddess of Justice. For those who played the demo in June, you already met her!
The Priestess, a condescending, but skilled healer, who would use the party as much as they'd use her.

You'll be able to "try" each of these companions, as they will briefly join you for short quests (like the Paladin in the demo) before you're offered the opportunity to recruit one of them. Find which one suits you the best!