Hits: 392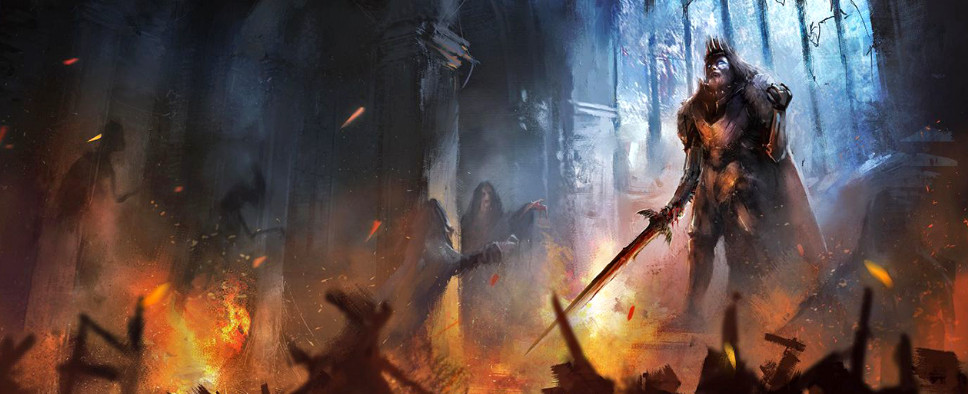 Awaken Realms Digital brings us a new early access update for their open-world Arthurian RPG Tainted Grail. The update introduces some new encounters, fixes a few bugs, and rebalances the Warrior class. Apart from that, we get a quick overview of things to come that include an overhauled Corruption system, some story adjustments, assorted quality of life features, a new boss fight, animated cards, and more.
Here's the intro and you take things from there:
Hello! As promised, we've changed our public release day to Wednesday so that we're able to make sure that the game stays playable for those of you who prefer to play it over the weekend :) In addition, if something will be wrong, we can hot-fix it right away!

A while ago we said that we're fixing a lot of issues we've seen with the game and that it's going to take a while – we'll be able to share more info about those huge changes really soon because most of them are slowly becoming real. However, we won't push them to the game yet because they need to be "finished" in order to work properly – they're heavily intertwined systems and so we need to make them "flow". Expect a huge update by the end of the month or around the middle of September! More detail will come in the next week and we can't wait to share with you what's coming :3

So what this means, for example, is that we're adding a lot of new passives and advanced cards to the game but we won't be releasing them yet – it's because we want to implement a new system of "unlocks" which will reward you for certain things in the game. Things like finishing a run. This will be accompanied by a proper "journal" that tracks your progress and accomplishments – we hope you see why it wouldn't make sense to release this as a couple of separate features instead of one big change :)

So, by the end of August or the middle of September, you can expect a lot of new things in the game. Like we've said before: a total revamp of Corruption, a certain surprise in terms of Conquest's storyline, a journal, and a lot of other things. And that's not all we're changing and fixing in the game - there's A LOT of new stuff incoming.

But please be patient, we'll be sharing more info soon.

What we CAN talk about is that we're continually working on new content that we can release and we're constantly fixing bugs.

So here goes!