Hits: 634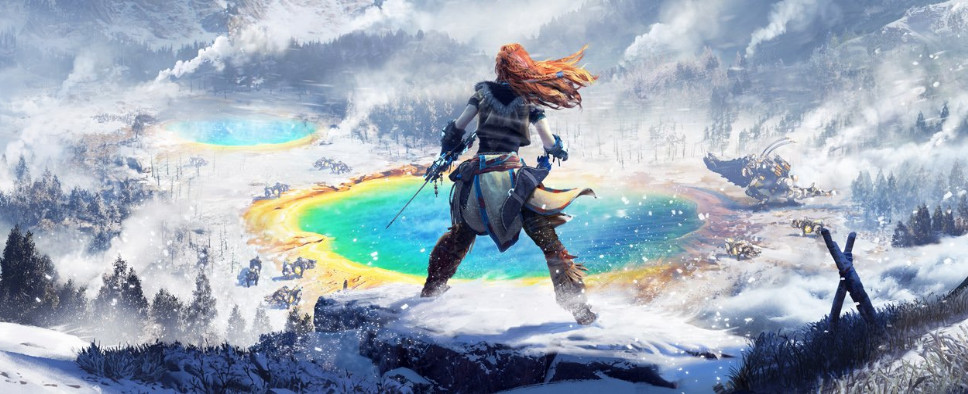 The Complete Edition of Guerrilla Games' open-world action-RPG Horizon Zero Dawn will be making its PC debut in a couple of days. According to this Steam announcement, you can already begin pre-loading the game so that you're ready to go when it goes live on August 7, 2020. And in the meantime, you might be interested in checking out a number of PC reviews.
GameSpot 9/10:
Overall, Horizon Zero Dawn can be a fascinating open world action game--it goes to great lengths in building out its world and establishes an excellent combat system that relies on precision aiming and outsmarting enemies with its many tools and weapons. It does need some work on the technical side, though.
PCGamesN 7/10:
A very workmanlike open-world game. Great to look at, competent overall, and charming when it tries something new, but formulaic when it doesn't - which is most of the time.
PCMag 4/5:
Horizon Zero Dawn was critically acclaimed when it came out in 2017, and it still stands as a fantastic game in 2020. The PC port is capably produced, with strong performance even on mid-range gaming hardware. It offers a massive, fascinating open world to explore, one that's filled with primitive tribes and mysterious robots; you can easily lose dozens of hours stalking, fighting, and discovering its secrets. If you didn't play it when it came out on the PlayStation 4, now's the perfect time to pick it up. Horizon Zero Dawn: Complete Edition earns our Editors' Choice.
Windows Central 4/5:
This game is worth every penny of the $50 you'll need to shell out to enjoy it on your PC through Steam, and it's my sincere hope that the popularity of this title on Steam is the start of an increased focus on PC players from Sony. Who knows, maybe Spider-Man is next?
Screen Rant 4.5/5:
Horizon Zero Dawn is therefore a worthwhile buy for PC. It's easy to see why - the game is still one of the best on the PS4 - although it's unlikely that those who have previously played the game will feel the need to pick it up just because of its new PC home. If consumers missed out on this console exclusive because they didn't own a PS4, however, it hasn't lost any of its power since its initial release, and remains a must-play for those who've yet to experience it.
CGMagazine 8/10:
Horizon Zero Dawn is a worthwhile open-world action game on PC carried by its captivating environments, awesome combat, and thrilling main story
Then, there's also a couple of articles focusing specifically on the quality of the game's PC port.
IGN:
Overall, if all you want is 60 FPS and you have a relatively recent system and a sufficiently fast GPU for your target resolution, that should be easy enough to achieve as long as you take note of the settings and configuration requirements I pointed out in the performance deep dive section. However, chasing consistent very high framerates above that (e.g. 120 FPS) seems like a fool's errand even on top-end hardware. Ultimately the game is a visual spectacle and the gameplay is not particularly fast-paced, so the severe sacrifices in graphics necessary to achieve even relatively consistent 120 FPS do not appear to be worth it in this case.
With a wider FOV I can actually manage fights with flying and terrestrial creatures at the same time. I don't need to drag the camera up and down or pray my headphones and the sound design perfectly interlock.

Now that I'm playing on PC, I'm excited to get into messy situations. I throw myself into danger because I have faith in the combat design, the enemy AI, and my ability to react to however they collide. Horizon's PC release erases almost all friction. It's where games like this belong.