Hits: 554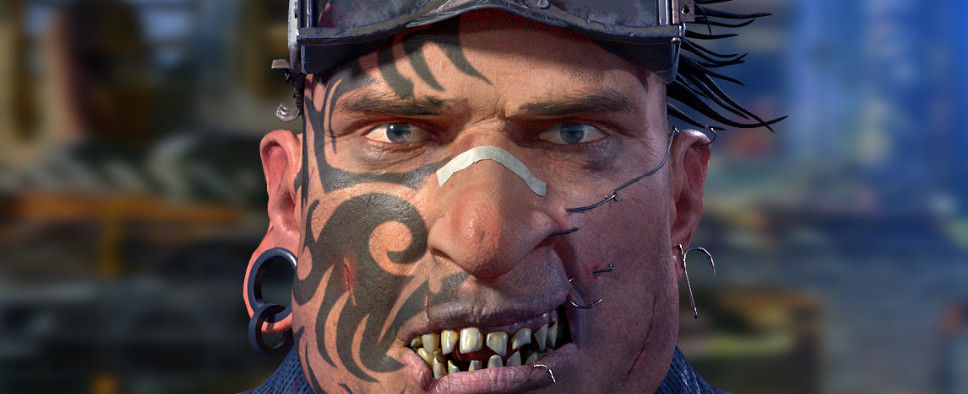 The latest Fig update for inXile Entertainment's post-apocalyptic RPG Wasteland 3 lets us know that the game will be coming to Mac and Linux later than originally anticipated. It then lists a number of improvements introduced thanks to the game's recent backer beta. Among those is the ability to toggle firing modes, battle-ready animal companions, a "Sell Junk" button, and more. Here are the text bits:
Greetings Rangers,

Your testing and feedback during the Beta was invaluable, and we've already incorporated a number of your requests—in addition to fixing bugs, improving performance, and continuing to finish up the game. We wanted to share details on a few of those with you today.

First though we have some news for our Mac and Linux players—we've made the difficult decision to focus Wasteland 3's initial release on Windows 10, Xbox One, and PlayStation 4. We're prioritizing the work for Mac and Linux post-launch, and expect it to be complete by the end of the year. This wasn't an easy decision to make, but ultimately will result in a better overall product for Mac and Linux as well. We're still a small studio considering the size of the games we like to make, and this allows us to keep our engineers dedicated to the core game systems.

We know that for some of you the additional wait will be frustrating, and we want everyone to feel satisfied with their experience, so we've taken steps to ensure we can offer refunds beyond the standard Fig and Crowd Ox refund cutoffs. We know Wasteland 3 will absolutely be worth the wait, but we respect your pledge, and we want you to be confident in continuing the journey with us. Contact us through the inXile support site if you'd like to discuss that option. Please be aware that once retail keys are distributed, and/or physical rewards are shipped, we will no longer be able to offer refunds—rewards are expected to be sent in the next few weeks.

Beta Makes It Better

Before we get to the improvements we've been working on since Beta, it's important to note that this isn't a comprehensive update on all the features, fixes, and feedback we're working on—these are some of the things that we have fully implemented. We're looking forward to sharing a few more as development wraps up.

Alternate Firing Modes

One of the most common requests from Beta participants was bringing back firing modes for automatic weapons. Our thought in removing them was that the types and variety of weapons we have in Wasteland 3 will more than make up for single- and multi-shot choices, but the message was well received.

That said, we couldn't just throw it back on a few assault rifles and call it a day. Wasteland 3 (like everything else) punches it up to 11, and we've added additional firing modes to many weapons across the game. That's right, no matter what weapon type you're using, be it a shotgun, assault rifle, pistol, or sharpened road-sign, you'll likely have access to an alternate firing mode. These are attacks that aren't inherently better, but provide you with situational flexibility—and in the right circumstances they can be devastating. These alternate firing abilities won't generally be found on powerful or unique items, or weapons with their own secondary effects.

Here's a quick look at some alternate firing abilities that can be found[...]

Custom Portraits

This one wasn't so much a Beta request as a question we get from time to time, and we can confirm that custom portraits are in, and they are spectacular. This is a PC-only feature that allows you to create, name, and once again add a custom face to each of your squad members. Might we recommend a squad made entirely of your family and friends? Or the various ingredients in a ham and cheese sandwich?

However you choose to roleplay your squad, custom portraits can help put on a finishing touch.

Custom portraits should be 420x337px as either a JPG or PNG and placed into a self-created folder named: C:\Users\[USERNAME]\Documents\My Games\Wasteland3\Custom Portraits\

Sell Junk

Yes, we will indeed have a sell junk button when visiting merchants. We're not exactly challenging the paradigms of game design here, but it was a common Beta request/mention. Good job, you.

Hide Armor

We shared this on social a while back, but this is a good place to show it again—with an update! Based on Beta feedback we've added the ability to hide your armor, and that now also includes leg armor.

All Animal Companions in Combat

One of the features we've gotten consistently positive feedback on has been the Animal Whisperer system and bringing animals along with you in the game; however, there was a clear message we received that people would like to see more animal friends taking an active role in combat. You've spent the points, you're bringing these furry friends with you, and so it only makes sense that they'd be able to assist you with claw and fang as you explore Colorado.

To that end we've added attacks and attack animations to all creatures in Wasteland 3, allowing all animals to join you in combat, and making this a more fulfilling skill to put your points into. We've also redone all the animal walk, run, and idle animations.

[...]

As we mentioned at the top of the article, this isn't an exhaustive list of Beta feedback-led changes and adjustments but are some of the systems that are already fully implemented.

We're of course looking forward to continuing to share updates as we near Wasteland 3's release on August 28!