Hits: 570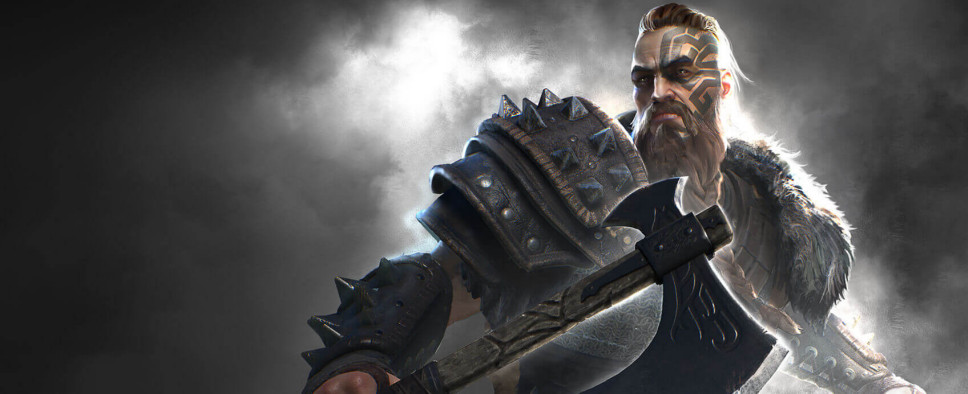 According to this recent development update, Studio 369, the team responsible for bringing out the hidden potential of Rune II now that Human Head Studios is a part of Bethesda, has set its sights on overhauling the game's narrative. As a result, a couple of patches (1.1.15472 and 1.1.15529) packed with new quests, dialogues, and tutorial improvements are already live on the PTR.
The update itself shares some extra information about this narrative overhaul, but also sheds some light on the game's new developers and even explains the original vision behind this unexpected sequel. An excerpt:
The Keys To The Universe

You might have seen some articles floating around or heard some rumblings on the internet. Our development team has a new name, Studio 369. We're the same development team that you've come to know and appreciate that has been handling Rune II since January. We formed Studio 369 to put a face to the team, support the game, and keep delivering.

You can read more about Studio 369 here:

https://gamedaily.biz/article/1773/studio-369-picks-up-the-rune-ii-torch
https://www.gamesindustry.biz/articles/2020-06-15-studio-369-formed-out-of-rune-2-launch-disaster

20/20 Vision

Although we're looking to the future, it's important for us to reflect back on the past. To tell you about the original vision for RUNE II (known as RUNE: Ragnarok in 2017), I'd like to introduce you to a man of many titles and important words. He is the President of Studio 369 as well as one of the Managing Partners for ESDF and Ragnarok Game LLC, Matt Candler. This is his original and unedited statement about how RUNE II came to be:

here's how Rune: Ragnarok got started. HH's agent, Rob Edgar was aware that ESDF was looking to produce and finance games. Rob and HH approached me and said they wanted to work with me again, we'd worked on another project and we felt the partnership would be strong. We discussed what kind of game to make, it was jointly decided to make an open world RPG and be the 'spiritual successor' to Rune 1 – but at this time there wasn't consideration into a 'Rune 1 Remaster'. HH had the agency to determine the game design, scope and feature set – ESDF's job (my job) was to evaluate that design and perform a market evaluation and financial model – basically to justify the business. An Open World Action RPG built in Unreal by an experienced and proven Developer should be a pretty good business with minimized risk – that was our thought process at the time. IIRC we didn't even have a discord channel yet, and the comms with the Rune 1 fans were pretty minimal. We understand the importance of the OG Rune has and we're working within our means and rights to find a solution. We appreciate all the comments and feedback, we are committed to delivering a good gameplay that is fun and satisfying. thank you for your help and support.

We're very close to the first public release of Chapter 1 and I'm very excited about it. We finally get to show you what we've been working on. It's been incredible to watch this new update come together from initial conception to final public implementation. On behalf of all of us, we hope you enjoy Chapter 1: Age of Awakening. We'll be listening louder than ever before. Talk to you soon.

Mitch, out!