Hits: 319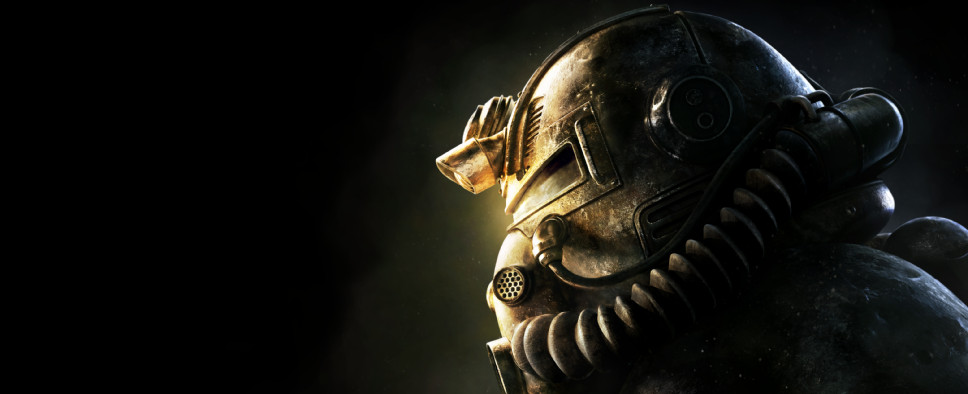 Last week we had a chance to check out the new roadmap for Fallout 76, and we now get this development update for the multiplayer survival RPG that clarifies how the new seasons will work and shares an overview of some upcoming in-game events. On top of that, there's also this update on the game's Nuclear Winter mode, and some fresh patch notes.
Here's the main update:
This week, we're making a clarification about how 76 Seasons will work. We've also got reminders for you about the first Hunt for the Treasure Hunter event, which begins today, and the return of Fasnacht Parade, which starts Monday.

76 SEASONS ARE FOR EVERYONE

Following our preview of 76 Seasons in last week's Inside the Vault, we've seen questions and concerns from the community about what it will cost to take part in Seasons after the first one. We'd like to clarify that participation in Fallout Seasons will be free for all of our players, and we apologize for any confusion. Additionally, everyone is going to gain access to each new Season as soon as it begins, and all players will follow the same progress and reward track. You will have the option to purchase individual ranks for Atoms in the order they appear, but not during the first two weeks of a Season.

That said, we are looking into potentially adding some bonus rewards at certain Ranks for Fallout 1st members—but not for Season 1. We are currently focused on getting this system implemented and seeing your feedback on Seasons first before we include any extra rewards.

Finally, the Seasons system will not be available for play testing in our upcoming iteration of the PTS for Update 20. There are technical reasons for this, which include the fact that the Atomic Shop is not available in the PTS. While we would love to hear your early impressions of Seasons in the PTS, we are looking forward to reading your thoughts once you've had the chance to try out the new system after Update 20 arrives.

HUNT DOWN TREASURE HUNTER MOLE MINERS

For the next few days, it's Open Season on "Treasure Hunter" Mole Miners, who have been observed surfacing in the Ash Heap to scour the area for riches. Head there to search for these special Mole Miners, and then take them down to claim their loot for yourself by picking up and opening the Mole Miner Pails they drop.

During the event, Vendor bots around Appalachia will also sell you Empty Pails for Caps. Use them at a Tinker's Workbench to craft your own Mole Miner Pails that are full of loot. You can then trade them to others, or keep for them for yourself.

After a few days, the Mole Miners will realize you've caught on to their activities in the Ash Heap, and they'll put their hoarding on hold. However, you can bet they'll venture out again in the future to resume their operations in another region of Appalachia. There are plenty of rewards up for grabs this weekend, and you can get additional event info in the Update 19 Patch Notes on Fallout.com.

Hunt for the Treasure Hunter details:

Region: Ash Heap
Event Start: 12:00 p.m. ET on Thursday, May 21
Event End: 12:00 p.m. ET on Monday, May 25

JOIN THE FASNACHT PARADE ON MONDAY

In case you missed it in the Update 19 Patch Notes, the Fasnacht Parade Seasonal Event is returning to Helvetia starting on Monday, May 25!

The event itself will work just as it did previously: The Protectrons in Helvetia need your help with a variety of activities to prepare for the annual Fasnacht celebration and parade. If you aid them before the timer runs out, the bots will gather together and begin their festive march around town. Defend them from any party crashers along the parade route, and you'll be rewarded with some loot. The more bots that survive the parade, the better your chances at rare loot, including Fasnacht Masks.

The community enjoyed this event quite a bit last year, and so we're excited to bring it back again. We've implemented a number of bug fixes since last time, made some balance tweaks for the bots, and significantly increased the drop rates for rare Fasnacht Masks. There are also several new Masks up for grabs, so make sure to join in the festivities and claim some rewards next week.

Fasnacht Parade details:

Event Start: 1:00 p.m. ET on Monday, May 25*
Event End: 12:00 p.m. ET on Tuesday, June 2

Please note: Decorations will appear in Helvetia starting at 12:00 p.m. ET on May 25, and the first run of the event will begin an hour later. It will start up again every hour after that.

Thanks for joining us for another Inside the Vault. We hope you're enjoying customizing your Allies as much as we are after Update 19. Until next time, we'll see you in Appalachia!