Hits: 816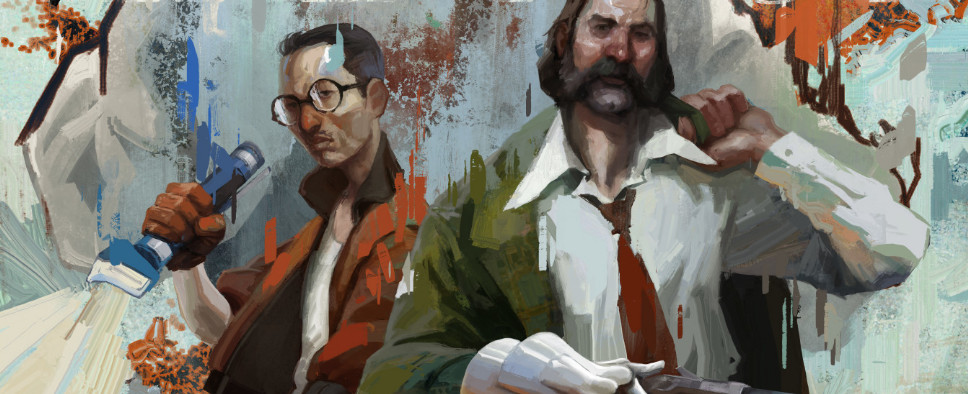 Disco Elysium, ZA/UM Studio's detective RPG, features over a million of well-written words. Translating a game like this is no easy task, and for a while it looked like something of that scope just wasn't in the cards for ZA/UM. However, according to this Steam announcement, Disco Elysium is now being translated and localized into a number of languages thanks to some community efforts and ZA/UM's collaboration with Testronic Labs.
On top of that, the game has recently received a new update focused entirely on optimization, which greatly lowered Disco Elysium's minimal system requirements. Here's some additional information:
¿Estás listo? Prenez un verre mes amis. Начинаем... We're going international! (Are you ready?) (Grab a glass my friends.) (We're starting...)

Disco Elysium is being translated and localized into new languages, hot and fresh off the tongue. Even better is that it's being done by you – our wonderful community.

We're working with hand-picked teams of dedicated fans to ensure they have everything they need to get you the game and its million words in your language. It's properly happening. In full and with flair. Nothing can stop The Great Internationale.

The languages currently in progress are:

Spanish
Korean
Russian
Portuguese-Brazilian

And that's not all… We've teamed up with Testronic Labs, a translating powerhouse with internationale prestige, to add two more languages to that list: You want more? So do we. That's why we've opened up a new website that lets you vote on which languages we should translate the game into next. The community decides! You can also track the progress of the translations that are already in the works on that site.

http://internationale.zaumstudio.com/

We can't thank you all enough for the love and support you've shown so far. Nothing keeps us going more than your kind words and seeing your incredible fan art and fiction. We hope to keep up such beautiful exchanges long, long into the future.

Starting with our...

Working Class Update!

We've been working hard on optimizing Disco Elysium so that it runs on as many hardworking machines as possible. No matter how old or low-tech they may be!

If you found that your computer struggled to run Disco Elysium before then this update will hopefully remedy that. Many more people can play for the first time, or have a much better and smoother experience than before. This one's for all our bratan keeping it real by booting up games on their ancient potato machines.

With this latest update, Disco Elysium's minimum specs have been dropped down to Mariana Trench levels. That goes for both the Windows PC and Mac versions.

New PC minimum:

Windows 7 and DirectX 11 compatible video card (integrated or dedicated with min 512MB memory). 2GB RAM, Intel Core 2 Duo, 20GB hard disk space.

New Mac minimum:

MacBook Pro: from mid 2009
MacBook Air: from mid 2012
iMac: from late 2009
Mac Pro: from late 2008
Mac mini: from 2009

* An OpenGL capable system
* The higher fan speeds are normal effect, fans run faster when 20% or more of CPU capacity is used.
* These are the oldest tested machines, we cannot guarantee all different specs run but we tried to push specs as low as possible without sacrificing gaming experience.

We're determined to take it further too. We're going to try to keep optimizing so low that we break through the crust on the other side of the planet. Show us your scrapheap calculators and rusty adding machines and we'll give it a go. Disco Elysium for all!

Patch notes!

Patch notes for version PC version c9a92687 and Mac version 0cfead62 (viewable in the F1 menu, bottom right)

First - moved to a new version of Unity, which itself has tons of optimizations and goodies.
Hunted, found and fixed weird cases on some resolutions where the last word of the sentence was missing. Like …
Corrected some typos and some wordings, to mean things. To say stuff.
Literally, hundreds of optimizations throughout the game and graphics engine, to streamline the code and to make it less resource hungry. To reach a wider audience.
Fixed some animations - like fixing out of sync hands.
Fixed some other animations - running and walking around after consuming various liquids
Fixed broken menu navigation functionality. All that was accessible is still accessible.
Updated end-credits. Play it through to see some new names!