Hits: 357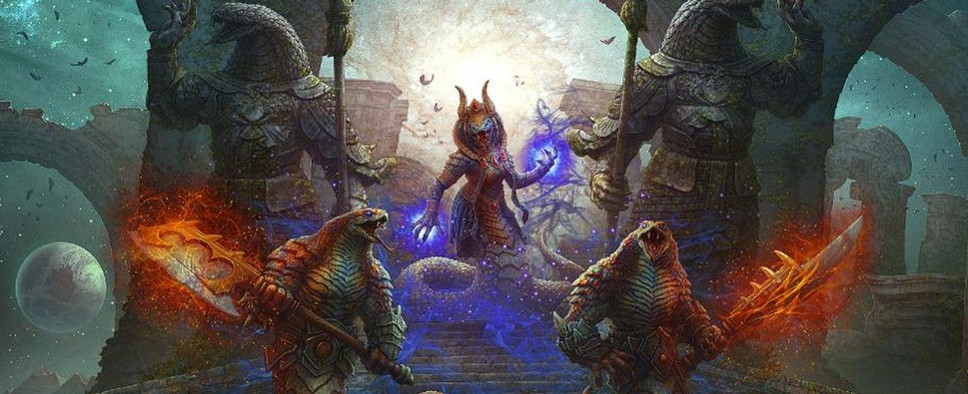 Blood of Luclin, the 16th expansion for Daybreak's long-running MMORPG EverQuest II is here. You can purchase it directly through the official website, with the standard edition priced at $34.99, and enjoy plenty of new story content, fresh high-level encounters and exotic lunar areas. Here's the official trailer to give you a taste of what to expect:
And here are Blood of Luclin's key features:
We will not wait for the shissar -- that insidious race of snake people -- to begin their invasion of Norrath! We, Norrath's proven adventurers and artisans, will travel to the moon of Luclin to implore the moon-goddess herself to join us in stopping the shissar. If we all should fail, the shissar forces will slither across Luclin and arrive on our own doorsteps. Scouts to Luclin found the moon is not as easy to traverse as it might have once been and a great many threats await us. But nothing will stand in our way! Norrath unite!

Features

Level Increase to 120 - Take your character to all new heights with ten new Adventure and Tradeskill levels!
Experience new Mission, Adventure, Tradeskill, and Signature quests as you explore the mysteries of Luclin and confront new and legendary lunar creatures.
Overseer Feature - Recruit and send agents to do your bidding and earn rewards!
Conquer all new Solo, Heroic, and Raid content, including new challenge modes, and contested Raid fights!
Reach for the stars with 10 levels of new Spells and Combat Abilities.
Expand your knowledge with new Achievements, Collections, and more.
Some additional details:
Blood of Luclin launched today!

We've spent the last few weeks traveling through beta together, discovering hints about the true plans of the shissar and trying to contact the Goddess Luclin. But the actual moment is finally here. Blood of Luclin is live! Venture to the Moon and confront the threats on it's surface while trying to petition the Goddess to save Norrath!

[...]

Travel to the Moon!

Need to know how to start the prelude to make your way to Luclin?

The "Shattered Dawn" signature quest line begins with the "Light Amongst Shadows" signature quests on Norrath, offered by the Duality in The Duality's Vigilant Sanctum. The mail sent to your level 110 character, entitled "The Duality Requests Your Presence" from Head Scholar Nabihan, has an item that can help you get there. If you miss the mail, Jerol in the Village of Shin or Taith McJarun at Teren's Grasp in Kylong Plains, will help you out!

If you already completed the "Light Amongst Shadows" quests (they've been available on live, since the prelude), then you can go directly to Taith McJarun at Teren's Grasp in Kylong Plains!

~ Kaitheel (Lead Content Designer)

We'd also like to take a moment to thank all of our steadfast and through beta testers! Your early adventures on Luclin helped paved the way for many adventures to take on the Shissar threat.

Still need to purchase Blood of Luclin to start the newest EverQuest 2 adventure?

You can find all of your purchase and upgrade options HERE!