Hits: 538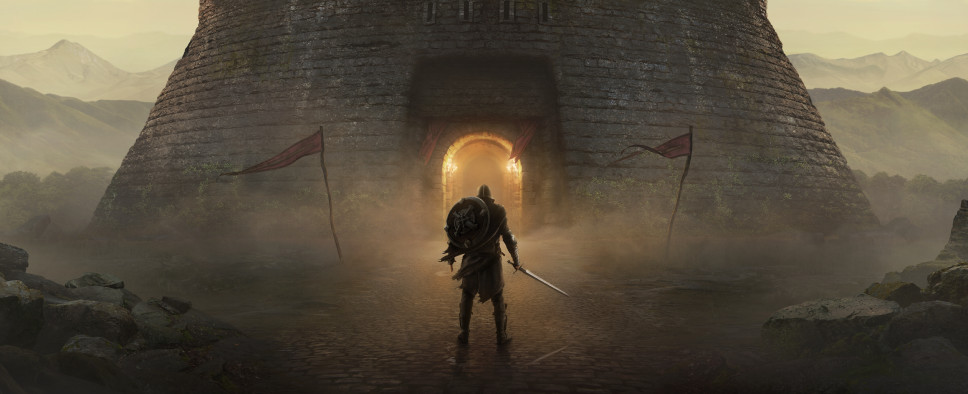 The Elder Scrolls: Blades, Bethesda's mobile take on The Elder Scrolls series, will be getting a major content update in early December, and this developer blog outlines all the new stuff coming to the game with this 1.5 update. In short, you can expect a major overhaul of the game's loot system and the introduction of PvP Arenas and player guilds. At the same time, we learn that Blades' Nintendo Switch version had to be delayed until early 2020. Here's more on that:
For the past few months, we've been hard at work on the most extensive update Blades has seen. We're planning to release this update to players in early December, and in today's Blades Town Hall, we're going to give you the first look at what you can expect. Without further ado, here are some of the exciting additions to Blades coming in Update 1.5!

CHEST TIMERS REMOVED

We're always looking for ways to improve the player experience in Blades. We've heard your feedback, and with Update 1.5, we're making some huge changes to our loot system, including one of the most highly-requested updates: The complete removal of Chest timers! That's right - starting with the update, your Chests will open immediately. No longer will you have to wait to see what's inside!

MAJOR LOOT OVERHAUL

The removal of chest timers is not the only update to our in-game loot systems; players will also notice increased loot from enemies. Make sure you have inventory space ready when you're adventuring through Blades post-1.5, as more enemies you encounter will drop loot, and more of it! Additionally, every job you get will now have a boss to defeat that drops even greater rewards than usual! You'll also encounter more types of breakables than there were previously, and - you guessed it - they'll be awarding more loot as well.

Our goal is to make Blades as rewarding to play through as it is fun, and we think these changes will help us do just that.

PVP IS HERE!

In a previous Blades Town Hall, we gave you a short preview of what to expect in our Arena mode… and the wait is almost over! We're thrilled to announce that you'll be able to jump into the PvP Arena and start battling other players as soon as Update 1.5 hits in early December.

This mode will be instantly available to all players at level 5 or higher and lets you battle one-on-one against other players for loot and glory! Each match is a best-of-three, and you can switch out equipment or skills between rounds to utilize the element of surprise on your quest for victory. Not only are you battling for pride, but also for recognition! Winning moves you up the in-game leaderboards where you can see how you stack up against other players around the world.

This mode will allow you to experience Blades in an all-new way, and we're eager for you to start playing it soon!

NINTENDO SWITCH

We know how eager our players are to dive into Blades on the Nintendo Switch and we've been hard at work to make it happen. Unfortunately, amidst all the other changes we're making to Blades, we've had to delay our Switch release until early 2020. We can't wait until you can begin your quest in Blades on the Switch, and we're confident this additional time will let us deliver the polished gameplay our fans deserve. We deeply appreciate your patience! As we've mentioned in a previous Town Hall, PvP matches will be cross-platform between mobile versions and the Switch version when it releases.

BLADES IS BETTER WITH FRIENDS

PvP isn't the only thing coming to Blades in our new Arena mode - we're also excited to announce that you'll finally be able to form and join guilds! Experiencing Blades with your friends in a guild will open up several new options for you. Need something specific? Trade materials with one of your guildmates! Want to see one of your friends' towns? You'll be able to visit them and even purchase items from merchants in the town. In addition, PvP is tied to guilds; as you make your way through the PvP leaderboards, you'll not only be making a name for yourself, but representing your guild as well.

We've made a lot of changes this year, and we're confident the new features in 1.5 will be some of the best changes yet. We hope you'll agree - see you in the Arena!