Hits: 400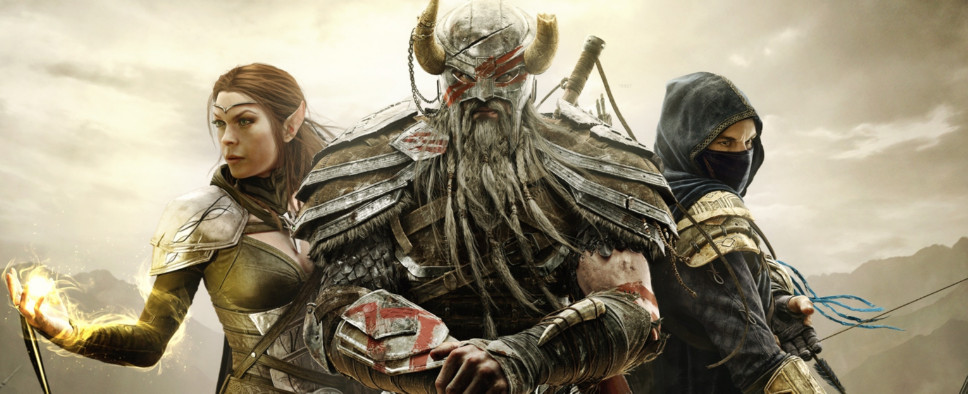 The Dragonhold DLC, the final chapter of The Elder Scrolls Online's Season of the Dragon, will be going live on October 21, 2019 for PC and Mac and November 5, 2019 for Xbox One and PlayStation 4 according to this official announcement. And if you have any interest in playing the DLC, its prologue quest line is already live and playable by anyone who owns the base game. Here are some additional details:
The final stage of the year-long Season of the Dragon begins today with the free Dragonhold Prologue questline—now live on all platforms!

DISCOVER THE DRAGONGUARD

The Dragonhold Prologue questline is now live on PC/Mac, Xbox One, and PlayStation®4 as part of The Elder Scrolls Online's base game, completely free—no DLC or Chapter purchase required!

To begin the Dragonhold Prologue, pick up the "Letter from Kasura" quest starter item from the in-game Crown Store (it'll be listed under Quest Starters). Then look for the Imperial messenger, Hinzuur, in Vulkhel Guard, Daggerfall City, or Davon's Watch and begin the adventure that takes you into the ravaged wildlands of Southern Elsweyr.

In these new quests, you team up with the Redguard swordmaster Sai Sahan (returning from the ESO main story questline) to discover lost Dragonguard sanctuaries scattered throughout Tamriel and uncover their ancient secrets. Together, you must find a way to turn the tide against the rage of Dragons that now threatens Tamriel.

When you complete the Dragonhold Prologue quests, you earn new ways to show your allegiance to the Dragonguard: a Dragonhorn Curio memento and Dragonguard Banner furnishing for your home. Don't forget, you can also buy your very own Horn of Ja'Darri on the Bethesda Gear Store right now!

Finally, the events of the Dragonhold Prologue lead directly into the Dragonhold DLC, coming October 21 for PC/Mac and November 5 for Xbox One and PlayStation®4!

UNLOCK BONUS GOLD IN ELSWEYR

Should you complete the Dragonhold Prologue quests during the Dragon Rise in-game event (now live until October 14 at 10:00AM EDT), you'll help the ESO community unlock a zone-wide gold acquisition bonus in Northern Elsweyr (part of the Elsweyr Chapter).

Check the community's progress (and all of its other activities and rewards) on the Dragon Rise official website!

THE SEASON OF THE DRAGON CONCLUDES

With the Dragonhold Prologue, you can begin the final chapter of the year-long Season of the Dragon saga. Join Sai Sahan, discover the ancient history of the Dragonguard, and fight back against the Dragon menace that plagues Elsweyr. Are you ready to reforge the ancient order of Dragon hunters?