Hits: 1526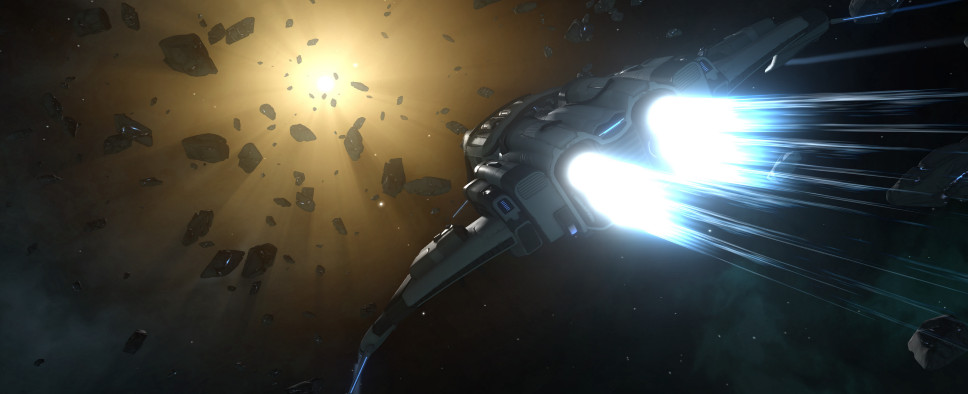 Starpoint Gemini 3, the latest entry in Little Green Men Games' space RPG series Starpoint Gemini, is now available in Steam Early Access. The game promises plenty of fast-paced starship action, a set of RPG skills, a modular ship upgrade system, an engaging story, and more.
The Early Access version is priced at $17.99 or your regional equivalent (including a 10% launch week discount). Purchasing it within the first 30 days of Early Access will net you a free copy of Starpoint Gemini 2. You may also be interested in the special Supporter Pack DLC that contains the game's soundtrack, the official artbook, and four in-game weapons.
And if you'd like to see the game in action, you should watch this developer-narrated video:
Some additional Early Access information:
Greetings space fans!

Starpoint Gemini 3 is now officially out and available as Steam Early Access!

Prepare to experience something different, yet familiar in the long line of Starpoint series. You're not afraid of the unknown right ?!

This is our third Early Access and thanks to the awesome respone from our community, previous ones were fantastic and resulted in a much improved and expanded game.

We invite you all to this third journey together, throw your feedback at us, spam us with suggestions and help us mold the game that will fulfill your space dreams!

In celebration of this very special release for us, we've prepared some FREEBIES and special offers:

Early Adopter Package - everyone who gets Starpoint Gemini 3 within the first 30 days will get Stapoint Gemini 2 for free, even if you already have it in your library!

Starpoint Gemini 3 Supporter Pack - fancy package that, besides base game, throws in a beautiful extensive digital Artbook, and entire soundtrack, and a few unique weapons for in-game use

Starpoint Gemini 3 Supporter Bundle - contains Starpoint Gemini 3 Early Adopter Package and Supporter pack, also with free Starpoint Gemini 2 for the first 30 days

Thank you all for such amazing support over the years and see you all in Gemini and beyond!

Little Green Men Games team !
And the game's description:
Step into the laid-back shoes of captain Jonathan Bold as he travels and explores the open world of Starpoint Gemini 3. Encounter amazing characters, engage in unprecedented dawgfighting space combat, mining, freelancing, trading and crafting as You uncover Bold's shady origins.

FIGHT

Experience action-packed space combat that pushes both you and your spaceship to the limit. Outfit your ship with the latest in high-tech weaponry. Do you like picking off your targets from a distance? Check out the cannons. What about doing strafing runs so close to your target that you can chip off paint? Blasters and scatterguns could be your thing. Or perhaps You prefer the middle-ground approach? In that case machineguns will provide an answer. Augment all that with a large assortment of different skill-based boosts and You just might become the ultimate agent of destruction.

EXPLORE

With trusty ADAH, your own personal digital consciousness by your side, explore Gemini and, for the first time, other distant star systems of the former Earth Empire. Scan anomalies, rummage through derelict ships and let ADAH stretch her legs so you can investigate those hard to reach places. ADAH serves as your one-drone away-team. When you reeeeeeeally need to know what there is to find in a massive abandoned derelict or hack into the mainframe of a fully functioning station, ADAH is your girl.

EARN A BUCK

Being a dashing space buccaneer doesn't come cheap. Earn credits by doing an odd job or two, commissioned by your friendly neighborhood bartender for an undisclosed third party. Or perhaps you're a more of a do-it-yourself kind of captain? First acquire blueprints and then with a bit of raw ore mining and some creative haggling with the traders, assemble the parts into something that can get you rich! ... or at least cover your bar-tab. Almost all items found in the game can be combined with other items to create new ones, ranging from composite materials to entire weapon systems. Or you can keep it simple and sell the stuff to the highest bidder.

PIMP YOUR RIDE

Swapping entire ships is nice and all, but what if you really liked the chassis of one and the engine of another? Why not combine the two? Yes, my dear captain, you're no longer confined to the bare metal shapes that form spaceships. Mix and match individual parts to form something special, something new, something that speaks to you. Incidentally, if it actually does start speaking to you, we advise seeking medical attention.

KEY FEATURES:

The largest game universe in the Starpoint Gemini series spanning three different planetary systems
Adrenaline-pumping, action-packed space combat that allows distinct play-styles and on-the-fly weapon switching
A complete set of RPG skills to boost the player's capabilities
Modular ship upgrading system
Crafting system that allows the player to create new items and weapons to sell or use
A variety of available activities including mining valuable materials and exploring the vast universe
A unique chance to explore the shocking truth about the other imperial colonies and the fate of alien races
A large variety of characters with unique personalities, different questlines and factions
An engaging storyline written by Darko Macan, an official writer for numerous Star Wars and Marvel comics
A unique digital companion, ADAH, that assist the player in uncovering Bold's shady origins
Detailed interiors on different planets; visit them all!