Hits: 4471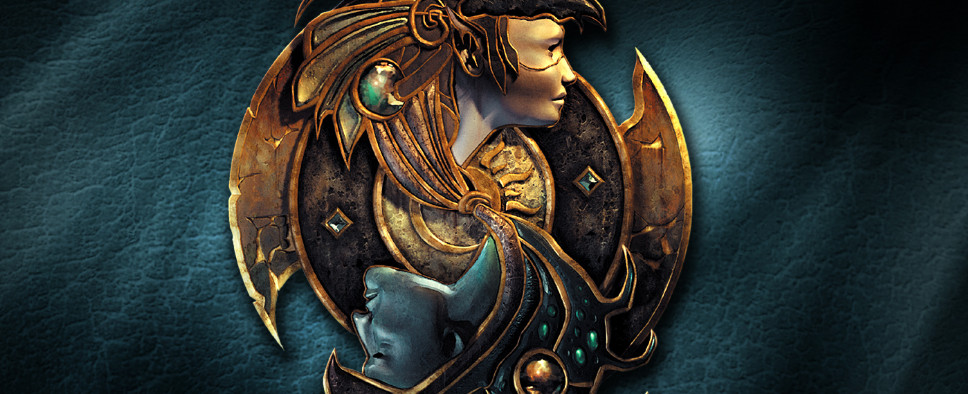 The editors over at PC Gamer have recently put together an updated list of what they consider to be the best RPGs of all time. While by no means exhaustive, the list does feature plenty of RPGs of all shapes and sizes, so if you're currently looking for something new to play, you may find a few decent titles there that you have somehow overlooked in the past.

Here's the article's intro and a few examples:
The best RPGs on PC can deliver hundreds of hours of adventure. Since tabletop RPGs first started getting the digital treatment, the genre has grown into an intimidating, massive beast. Many of the best RPGs you can play on PC are of the action variety, hailing from the explosive years of 3D RPGs like Oblivion. More recently, classic style RPGs like Pillars of Eternity with closer ties to their tabletop roots have seen a resurgence in popularity. Our list of the best RPGs on PC have something to scratch your roleplay itch whether you prefer fast-paced swordplay or more methodical turn-based games.

The RPG genre is tough to boil down: by the most literal definition, every game is a role-playing game. This list represents our best definition of the canonical RPG—games that likely emphasize story; that let you inhabit a customizable character through skill points, inventory, and dialogue decisions; that include complex, controllable relationships with companions or non-playable characters. Drawing these kinds of lines helps us provide a better service to you, we hope—though we've made some exceptions where we think it's worth it.

[...]

Divinity: Original Sin 2

Outside of tabletop games, there are few RPGs that boast the liberating openness of Larian's humongous quest for godhood. If you think you should be able to do something, you probably can, even it it's kidnapping a merchant by using a teleportation spell and then setting fire to him with his own blood. Almost every skill has some alternative and surprising use, sometimes more than one, whether you're in our out of combat.

You can enjoy this game of madcap experimentation and tactical combat with up to three friends, to boot, and that's where things start to get really interesting because you're not forced to work together or even stay in the same part of the world. Indeed, there are plenty of reasons to work against each other. The player is always in the driving seat, and with four players, collisions are inevitable. Just remember: if you freeze your friends and then start poisoning them, at least apologize after.

Outward

Outward immediately disposes of the self-centered savior complex that we've become cozy with in so many action RPGs. While other heroes dispense of bandit camps before lunch and save the world in time for dinner, Outward sits you down and reminds you that no, you can't just go out and slay wolves with no training. The types of fights that RPGs typically treat as tutorial fodder are genuine accomplishments in Outward.

To make matters worse, or better, in our opinion, Outward constantly auto-saves your game. Your mistakes are permanent and death can't be sidestepped by loading a recent save. In a cruel marriage between Dark Souls and Minecraft, you're likely to be knocked down a peg every time you die, often left retracing your steps to find lost gear and left missing progress you'd so jealously hoarded.

Yet another treat is Outward's magic system in which you're forced to irreversibly trade some of your total health points for magical aptitude. Spells are hard-won and costly investments that make casting even a simple fireball a luxury.

Outward's split-screen co-op, even online, is another unorthodox twist that brings new challenges and new laughs to the concept of becoming a hero.

Baldur's Gate 2

One problem with AD&D is that low-level characters are pretty boring. Baldur's Gate 2 solves that problem by letting you carry over your party from the first game, or start fresh with level 7 characters. It makes a huge difference: instead of wimpy fighters and frail wizards, you get powerful, useful spells and warriors that can take a punch.

It also helps that the scope of Amn is enormous, with more quests and content than most other comparable RPGs. BioWare's Infinity Engine handles the quests and the combat perfectly, highlighting the game's focus on strategy and tactics in combat. It's hard to imagine controlling a six-person party without pausing and giving orders, and any newer game that relies on real-time decisions makes us long for the Infinity Engine.

Yes, this is where RPG romances come from, but the courtships never feel contrived here, and BG2 still has some of the most memorable companions of any game. If for some reason you've never played a table-top RPG, Baldur's Gate 2 captures the sword-and-sorcery experience almost perfectly. If you have the original version, you can easily mod it to run at modern resolutions, or you can try the Extended Edition that also includes new content.

Check out everything we know about the upcoming Baldur's Gate 3 being developed by Larian. Given that the studio is the creator of two other entries to this list, we have high hopes for the unexpected third entry to the series.