Hits: 1059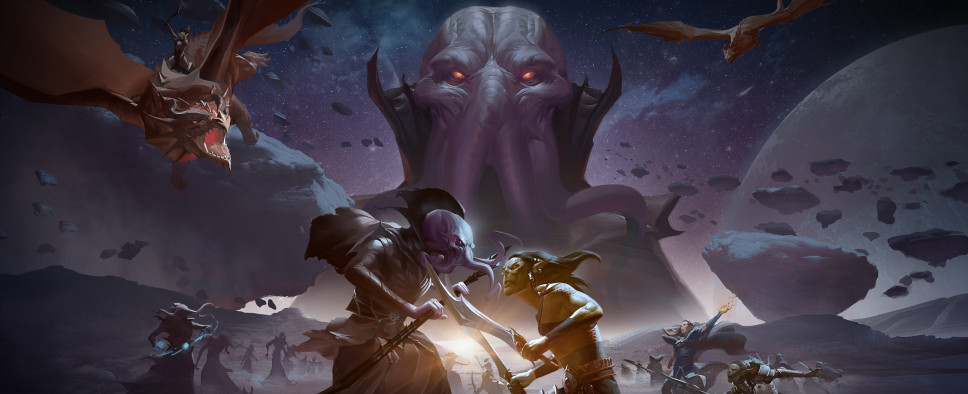 The official Baldur's Gate III announcement prominently featured a bunch of Mind Flayers, and by the looks of it, other Dungeons & Dragons-inspired properties want to join in on the tentacled fun. Entitled Uprising, the next content update for Perfect World Entertainment and Cryptic Studios' free-to-play MMORPG Neverwinter will continue the Undermountain story line and revolve around the conflict between the Illithid and the Gith. The update will go live on PC on August 13, 2019 and will add the Gith as a playable race, introduce a new 10-player trial, revamp Neverwinter's early game experience and more.

Here's the official announcement trailer:
And some additional details:
REDWOOD CITY, Calif. – July 9, 2019 – Today, Perfect World Entertainment Inc., a leading publisher of live service games, and Cryptic Studios announced Neverwinter's seventeenth module, Uprising, is coming to PC on August 13; the launch date for consoles will be announced at that time. The latest update for the free-to-play MMORPG set in the Forgotten Realms introduces an all-new playable race of the Gith. These psionic warriors are seeking retribution against the Illithid, intruding on Halaster Blackcloak's lair of Undermountain, which culminates in a 10-player Endgame Trial against the Mad Mage himself. This update also includes fresh PvP content, a renovated Protector's Enclave, recrafted Early Game experience and much more.

The conflict between the Illithid and the Gith erupts within the caverns of Undermountain, offering players the unique opportunity to challenge Halaster Blackcloak in an endgame, 10-player trail when he emerges to deal with these threats to his realm. Adventurers' extended stay in Undermountain was very prosperous for Protector's Enclave, leading to renovations across the city. Users setting forth into Protector's Enclave and beyond will also find an updated Early Game experience - with adjustments made to several zones and stories. Following the class optimizations in Undermountain, players can look forward to an all-new PvP map and gear to earn. Finally, a Fashion system overhaul will keep adventurers looking their best, and an additional 'Tales of Old' event will revive more dungeons from the past- giving players more dungeons than before - binding form and function.

Neverwinter is a free-to-play action MMORPG that features fast-paced combat and epic dungeons. Players explore the vast city of Neverwinter and its surrounding countryside, learning the vivid history of the iconic city in the Forgotten Realms and battling its many enemies. Neverwinter is available on PC and is free to play digitally on Xbox One (with Xbox Live Gold*) and PlayStation®4 (PlayStation®Plus not required).