Hits: 497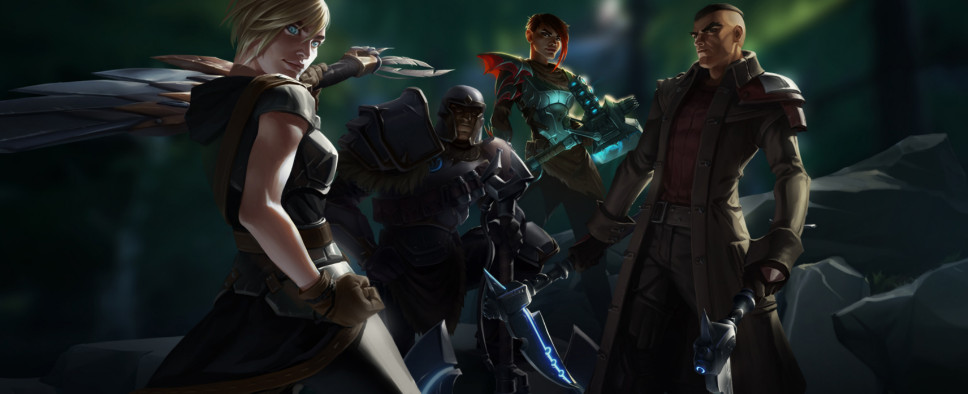 Dauntless, Phoenix Labs' Monster Hunter-inspired action-RPG, arrived to PlayStation 4 and Xbox One back in May, but according to a new trailer debuted at this year's E3, later this year, the game will also be making its way over to Nintendo Switch. Together with this announcement, the trailer offered us a brief glimpse of the Winterhorn Skraev, the game's latest Dire Behemoth. Check it out:
You may also be interested in the game's shiny new update roadmap that at the moment promises more activities, interface improvements and a deeper combat system.

Some additional details:
A NEW FRONTIER

Whether you heard it first at Nintendo Direct or are reading it here for the very first time, we're beyond excited to say it again: Dauntless is coming to Nintendo Switch!

As lifelong Nintendo fans ourselves, we can't wait to bring the Shattered Isles to Nintendo Switch. Soon we'll be able to slay Shrikes on our lunch break! Or check our Hunt Pass on a flight! Not to mention that seeing our game in this year's Nintendo booth was nothing short of magical. Thank you to everyone who stopped by to play our first-ever Nintendo Switch demo. We hope to have more to show soon!

A CHILLING ADVERSARY

Our upcoming Nintendo release isn't the only news to come out of E3. We also have a new Dire Behemoth in the wings: Winterhorn Skraev.

This powerful version of the owl-like Skraev will land in Dauntless early next month. Slayers on the Epic Games store, Xbox One, and PlayStation 4 can start preparing now by upgrading their frost armour and hammering up some blaze-imbued weapons. You'll want every advantage when facing this foe.