Hits: 1365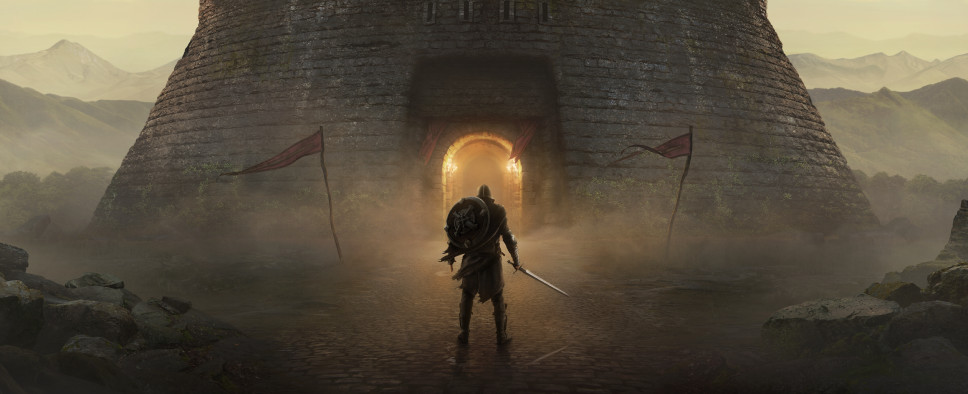 A brand new 1.1 update is now live for The Elder Scrolls: Blades, Bethesda's mobile take on their The Elder Scrolls series. The update adds new voice overs, a dragon-themed quest line, new items and jobs. It also somewhat expands Blades' late-game functionality. Here's the official update trailer:
On top of that, we now know that the game will be launching on Nintendo's Switch console sometime this fall. There's a trailer for that as well:
And since the complete Update 1.1 patch notes are quite extensive, here are just some highlights:
PATCH HIGHLIGHTS

Giveaways for E3 2019: We're giving away FREE items during the week of E3!

iOS: If you're playing on an Apple device, login to receive the Crimson Kiss ruby ring, the Apple Pie banner decoration, and 200 Gems.
Android: If you're playing on an Android device, login to receive the Cascadia sapphire ring, the Sweet Roll banner, and 200 Gems.

All-new NPC voice-over: VO has been added to NPCs you encounter in town, during major quests, and in the solo arena battle jobs.
New Dragon Questline: A new questline has been added featuring a fearsome Ancient Dragon and a mysterious dragonslayer.
New Jewelry: We've added new skill-boosting rings and necklaces. Look for them in chests, craft them at the Smithy, or buy them at the Enchanter's Tower.
New Jobs and Solo Arena Battles: Adjustments and additions have been made to Jobs including the addition of Solo Arena Battles.
Support for Players that are Level 50+: Adjustments have been made to allow for players to level up beyond 50.