Hits: 1131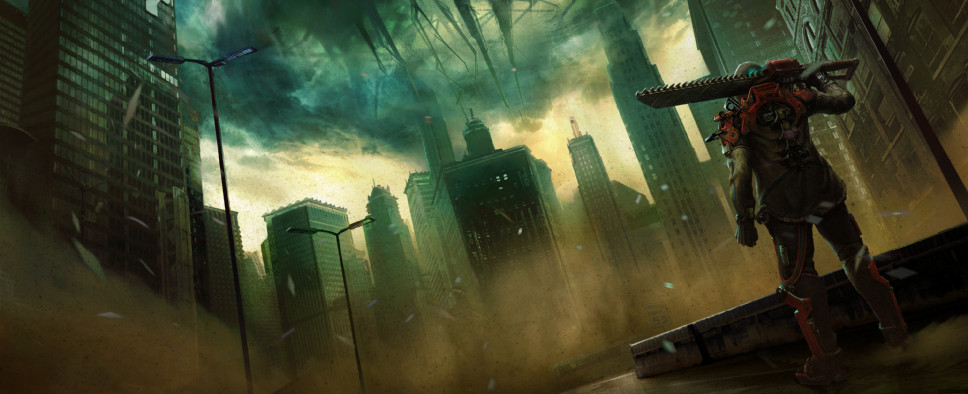 During Focus Home Interactive's recent "What's Next?" event we learned that Deck13's Dark Souls-inspired action-RPG The Surge 2 is now just a few months away from release. As such, now would be a great time to check out a number of early hands-on previews to see how that game is shaping up.

Trusted Reviews:
First impressions

As a big fan of the first game, The Surge 2 makes some welcome improvements to the formula, while introducing a slew of neat experimental features.

The setting of Jericho City intrigues while diversifying the muted aesthetic of the original, although I'm concerned about the narrow design of some battle areas.

But, after spending an hour or so with The Surge 2, it's a worthwhile evolution of what came before it, pushing forward the genre that FromSoftware helped create in some exciting ways.
The Surge 2 is looking like a good step up over the first game, evolving Deck13's take on the Souls-like genre. It feels like a fairly straight up sequel, both in terms of the story and the way that they're evolving their formula, but the inspirations are still inescapable in places – one direct play for the Souls fan is being able to leave graffiti hints in the world for other plays to find passively. The question is, as FromSoftware recently released Sekiro as a big new change in direction from their Souls trilogy, will The Surge 2 will feel a little bit old hat, or will it be just what fans of the series and genre are looking for.
The gameplay loop itself is a bit grindy but there is actual progression occurring even if it doesn't feel like it. Say you only manage to kill one enemy per run, which happened to me quite a bit. It still drops a little something. Those little somethings add up. After a few runs I managed to gather enough scraps and schematics to craft some chest armor, which greatly improved my chances. By the end of the demo I had gone through all the guards that had given me so much trouble, and even a few of the scary robo-beasts, too. I didn't feel good at the game, but I felt like I was getting better. And that's enough to keep me playing for a long, long time.
Much like the original game, a lot of the mechanics are back so you're in familiar territory, but some new goodies have been added to keep you active and providing more options. We got a bit of a preview video showing us all of the options at our disposal and ways you can take care of a situation. I enjoyed the drone on our back being able to do a sensor or be a gun we control. I loved the upgrading aspect and being able to craft new weapons and armor off of parts we collect from enemies. The different paths you can choose to accept missions or take what you want.
And then, GameWatcher offers a few quotes from Deck13's creative director Jan Klose on the studio's next game that has recently entered the production phase of development. For example:
While it will be a challenging action-RPG game, it will be a bit different than what Souls-like or The Surge fans may be expecting.

"We want to do some things a little differently. So we were looking for something where we can do both these things. It will play a little different, but I hope that The Surge 2 fans would like to give it a go too... We have ideas, we have a concept of what we want to do and probably things will still change as we go along. We always want to do something that you don't really know to where it will end up, and feels new, and apply that to these sort of games - and staying true to the genre."
And finally, you can also check out several fresh The Surge 2 screenshots, courtesy of Gematsu.