Hits: 1723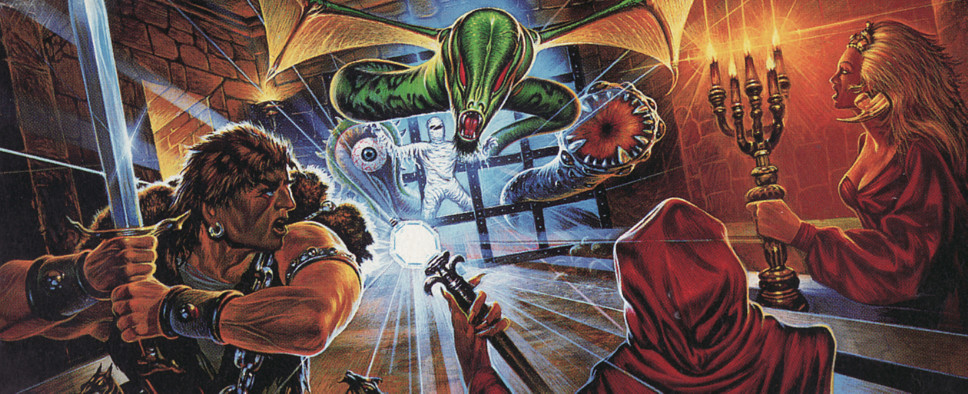 The latest entry in The Digital Antiquarian blog is dedicated to a number of real-time grid-based dungeon crawlers that followed FTL Games' Dungeon Master, which pioneered that particular sub-genre of RPGs back in 1987. The article covers both well-known and obscure titles, including the Eye of the Beholder series, Lands of Lore, Bloodwych, Captive, and more.

If you're interested in some dungeon crawler history, the article is a great read. An excerpt:
But it's another, almost equally interesting example of this process that's the real subject of our interest today: the case of the real-time grid-based dungeon crawler. After the release of Sir-Tech's turn-based dungeon crawl Wizardry in 1981, it wasn't hard to imagine what the ideal next step would be: a smooth-scrolling first-person 3D environment running in real time. Yet that was a tall order indeed for the hardware of the time — even for the next generation of 16-bit hardware that began to arrive in the mid-1980s, as exemplified by the Atari ST and the Commodore Amiga. So, when a tiny developer known as FTL decided the time had come to advance the state of the art over Wizardry, they compromised by going to real time but holding onto a discrete grid of locations inside the dungeon of Dungeon Master.

Gamers of today have come to refer to dungeon crawls on a grid as "blobbers," which is as good a term as any. (The term arises from the way that these games typically "blob" together a party of four or six characters, moving them in lockstep and giving the player a single first-person — first-people? — view of the world.) The Dungeon Master lineage, then, are "real-time blobbers."

By whatever name, this intermediate step between Wizardry and the free-scrolling ideal came equipped with its own unique set of gameplay affordances. Retaining the grid allowed you to do things that you simply couldn't otherwise. For one thing, it allowed a game to combine the exciting immediacy of real time with what remains for some of us one of the foremost pleasures of the earlier, Wizardry style of dungeon crawl: the weirdly satisfying process of making your own maps — of slowly filling in the blank spaces on your graph paper, bringing order and understanding to what used to be the chaotic unknown.

But even if you weren't among the apparent minority who enjoyed that sort of thing, the grid had its advantages, the most significant of which is implied by the very name of "blobber." It was easy and natural in these games to control a whole party of characters moving in lockstep from square to square, thus retaining another of the foremost pleasures of turn-based games like Wizardry: that of building up not just a single character but a balanced team of them. In a free-scrolling, free-moving game, with its much more precise sense of embodied positioning, such a conceit would have been impossible to maintain. And much of the emergent interactivity of Dungeon Master's environment would also have been impossible without the grid. Many of us still recall the eureka moment when we realized that we could kill monsters by luring them into a gate square and pushing a button to bash them on the heads with the thing as it tried to descend, over and over again. Without the neat order of the grid, where a gate occupying a square fills all of that square as it descends, there could have been no eureka.

So, within a couple of years of Dungeon Master's release in 1987, the real-time blobber was establishing itself in a positive way, as its own own sub-genre with its own personality, rather than the unsatisfactory compromise it may first have seemed. Today, I'd like to do a quick survey of this popular if fairly brief-lived style of game. We can't hope to cover all of the real-time blobbers, but we can hit the most interesting highlights.