Hits: 1381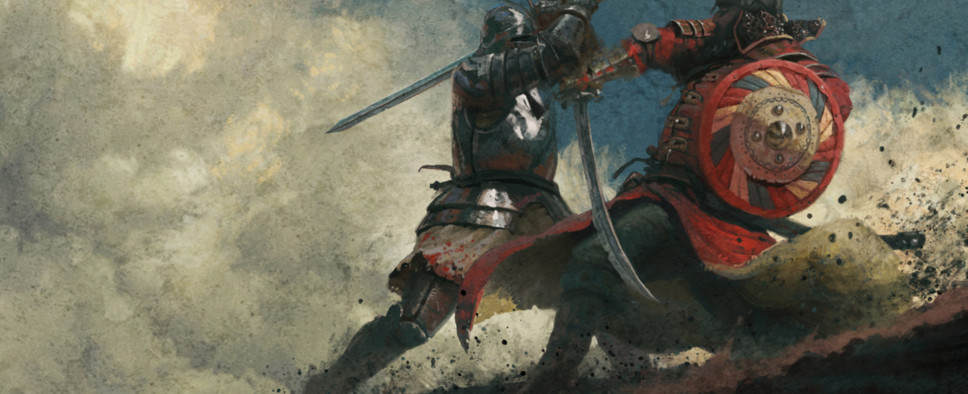 Now that 2019 is here, we get to look back at 2018 and all the RPGs it gave us. And if you need something to help jog your memory, here's WCCFTech with a list of their favorite roleplaying games from 2018. The list includes Obsidian Entertainment's pirate-themed Pillars of Eternity II: Deadfire and Warhorse Studios' historical Kingdom Come: Deliverance, with some honorable mentions going to The Banner Saga 3, Vampyr, and The Bard's Tale IV: Barrows Deep.

A few examples:
Pillars of Eternity II: Deadfire

Obsidian Entertainment's follow-up to undoubtedly one of the best cRPG's in their history was just as memorable in 2017 with the Complete Edition for consoles as it was when it first came out two years prior. The second entry in the series, Deadfire, builds upon the successes of its predecessor while opening up the adventure to the player much quicker via the use of naval traversal.

Nathan summarized his review with the following excerpt:

Pillars of Eternity II is a game, first and foremost, about roleplaying, and not just in the "gain XP for more hit points" sense. The game's story and quests aren't that mutable, but the way you respond to them is entirely up to you. It feels like you're genuinely free to become the kind of hero you want to be, and you'll eventually become pretty attached to your version of the Watcher.

[...]

Kingdom Come: Deliverance

At long last, the crowdfunded first-person roleplaying game set in medieval Bohemia launched on the market. Kingdom Come: Deliverance was a breath of fresh air in the genre, managing to deliver a compelling and fun experience even in a historical setting, which roleplaying games have always tried to avoid in favor of fantasy, sci-fi or post-apocalyptic worlds.

Medieval Bohemia turned out to be a beautiful land to explore while Henry's grounded and believable story kept things interesting from beginning to end. Kingdom Come: Deliverance more than earned its right to get a proper sequel and we can't wait to see how that would look like.