Hits: 1439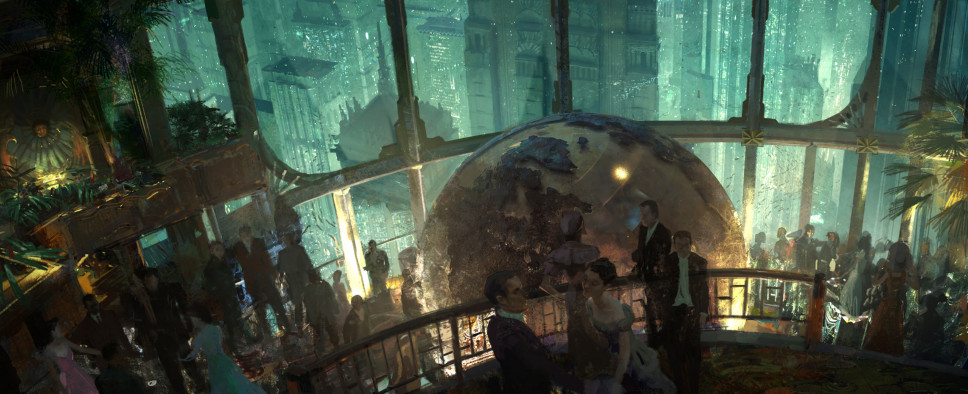 If you're in the mood for some DRM-free story-driven shooting with RPG elements on top of it, you'll be pleased to know that the remastered editions of 2K Games' BioShock and BioShock 2 have finally made their way to GOG (the classic versions of both games will be bundled together with their respective remastered editions at a later date at no additional cost). And because GOG's winter sale is currently in full swing, both games will be offered at 75% off until January 3, 2019.

Here's what BioShock Remastered has to offer:
BioShock is a shooter unlike any you've ever played, loaded with weapons and tactics never seen. You'll have a complete arsenal at your disposal from simple revolvers to grenade launchers and chemical throwers, but you'll also be forced to genetically modify your DNA to create an even more deadly weapon: you.

Features:

Museum of Orphaned Concepts
Challenge Rooms
Director's Commentary: Imagining BioShock, featuring Ken Levine and Shawn Robertson
Achievements
Full Controller Support
High Resolution Textures, Models and Interface
4K Resolution Support
And here's a bit about BioShock 2 Remastered:
BioShock 2 provides players with the perfect blend of explosive first-person shooter combat and compelling award-winning storytelling. The halls of Rapture once again echo with sins of the past. Along the Atlantic coastline, a monster has been snatching little girls and bringing them back to the undersea city of Rapture. Players step into the boots of the most iconic denizen of Rapture, the Big Daddy, as they travel through the decrepit and beautiful fallen city, chasing an unseen foe in search of answers and their own survival.

Features:

High Resolution Textures, Models and Interface Art
4K Resolution Support
The Protector Trials
You receive the call: Tenenbaum desperately needs you to steal as much ADAM as possible, to help thwart Sofia Lamb's insane plan. Enter the Protector Trials: frantic combat challenges designed to push your mastery of weapons and Plasmids to the limit. The goal in each Trial is simple: get your Little Sister to an ADAM-rich corpse and keep her safe while she gathers precious ADAM. Opposition mounts as your Little Sister nears her goal -- will you survive the onslaught?

Each Trial features three unique weapon and Plasmid load-outs, keeping the challenge fresh, as well as a fourth bonus load-out the player receives when all previous load-outs are completed.